L'Andana was our first argument for a honeymoon in Italy. We've known it for a while, as the only presence of Alain Ducasse in Italy. L'Andana is also a constant recommendation in most of the articles including top romantic destinations in Tuscany.
Meanwhile, the partnership with Alain Ducasse came to an end, but our desire to discover L'Andana remained the same.
L'Andana is a mix of history, amazing nature and 5* comfort. Another jewel from Leading Hotels of the World, one of the top hotel networks in the world. And a perfect choice for honeymoon or a romantic escape.
Location & Atmosphere
L'Andana is located in the beautiful region Maremma of Tuscany, just a few kilometers away from the Mediterranean Sea. About 3 driving hours from Rome or 2 and a half from Florence. The domain is an old hunting estate that belonged to the Medici family. It was also the place where Duke Leopold the 2nd of  Lorraine spent his summers.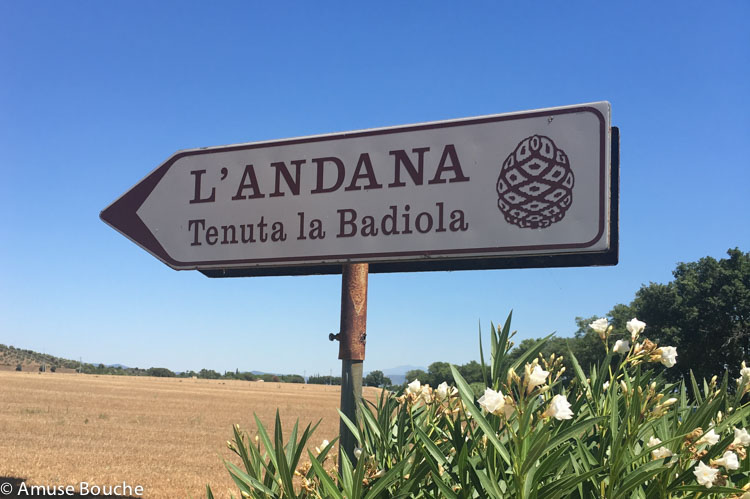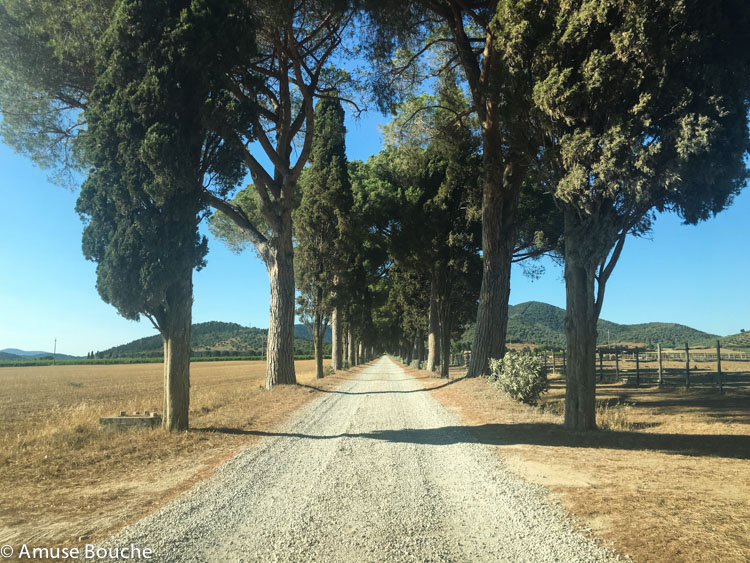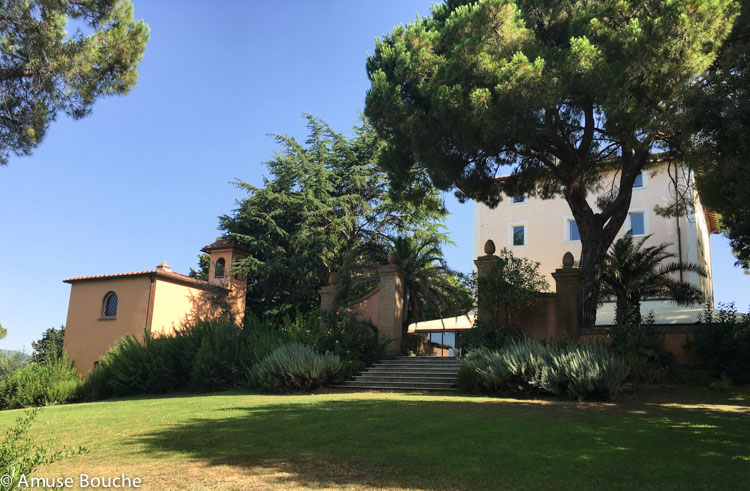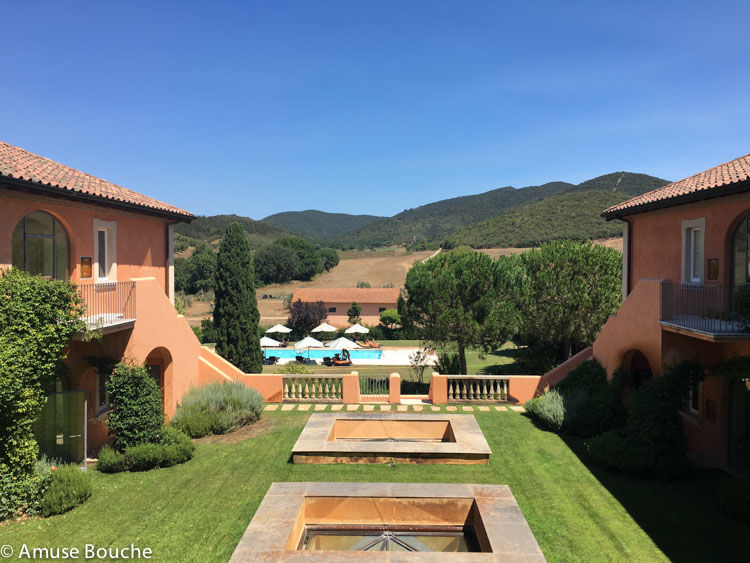 o reach L'Andana we had to turn around from the main road that goes to Castiglione della Pescaia on a small path with cypress trees and Mediterranean pines on both sides. For us, this was the moment when we felt that something really special awaits at the end of it. And we were right. Once we've put our foot on this historic ground, we had the feeling of traveling in time.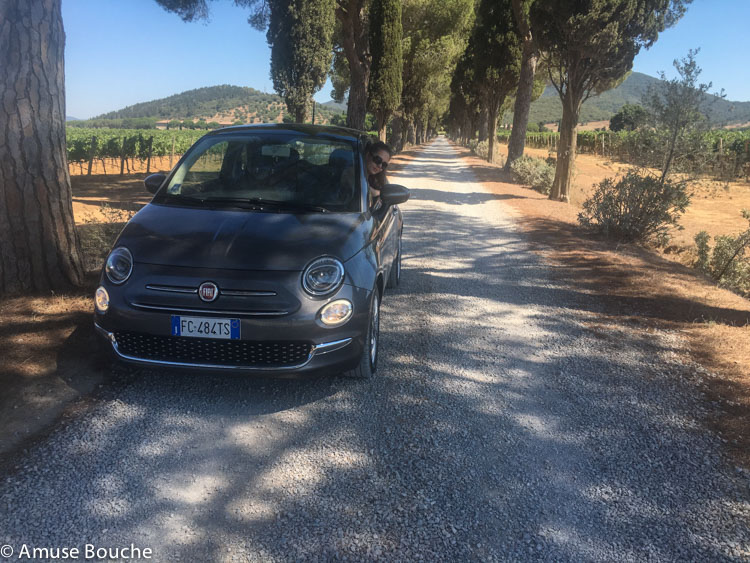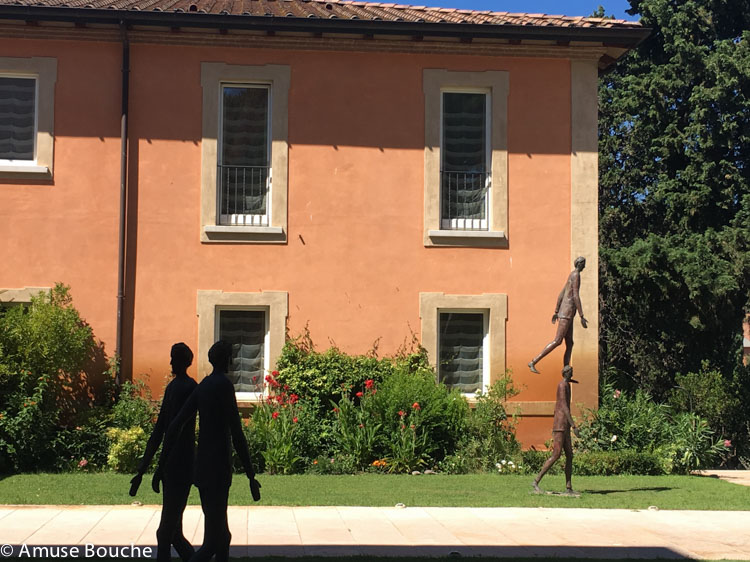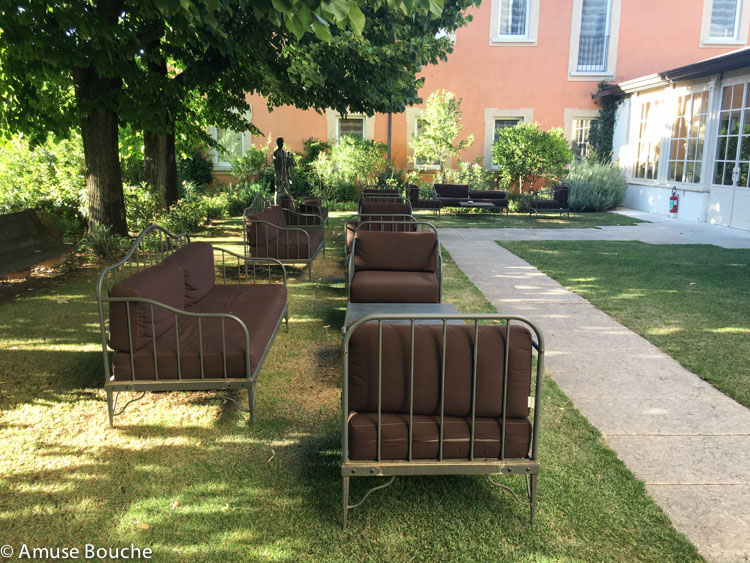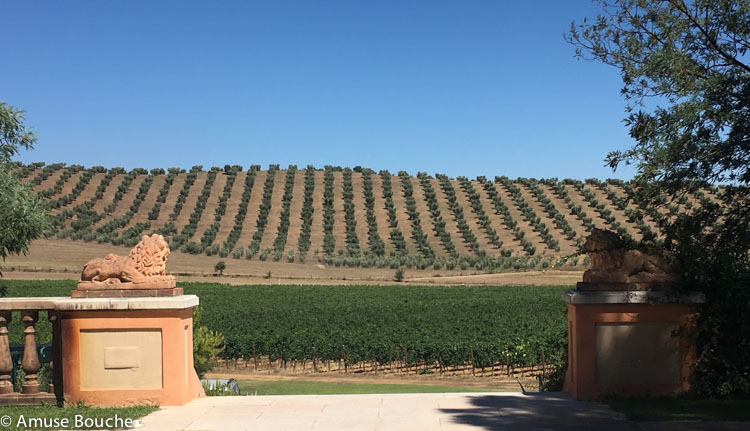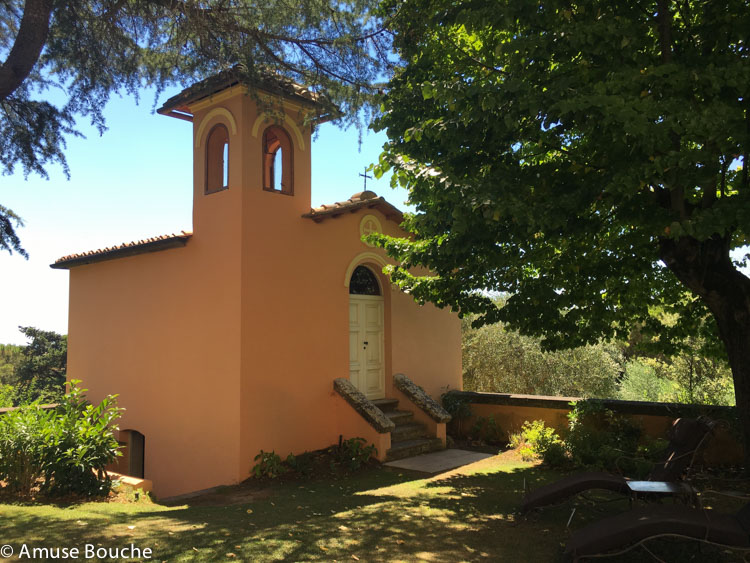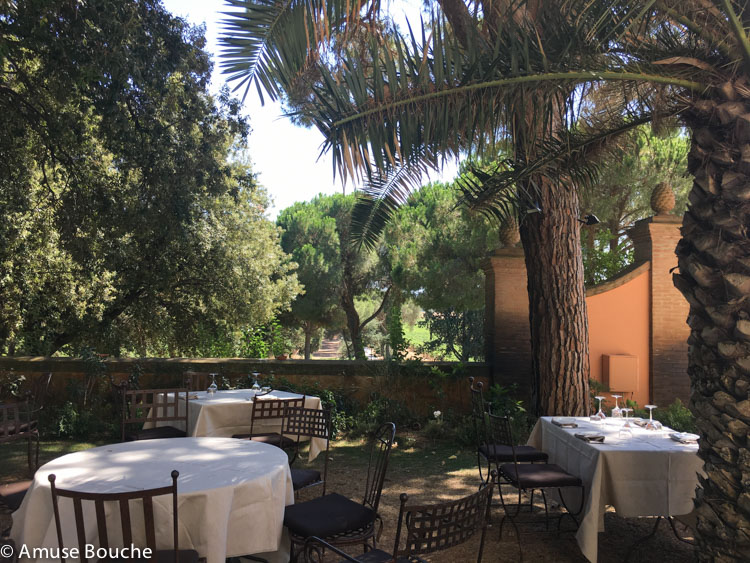 That's because L'Andana means a 19th century villa with its atmosphere and structure perfectly restored and enhanced. In addition to the villa, there are other constructions from the same period, old properties of the same Duke of Tuscany, Leopold the 2nd and an amazing 500ha of "all inclusive" nature.
The duke's old barn is now the fine dining restaurant of the resort, and the small chapel where his family used to pray is still active and accommodates the guests every Sunday morning. Everything is surrounded by vineyards, olive trees and a lot of Mediterranean vegetation. Plus a golf practice area, a tennis court, 2 outdoor pools, lounge and  areas to relax and a great SPA renowned for its awarded ESPA products and an innovative concept (Gourmand Spa). Overall, L'Andana is the perfect place for a romantic getaway. The estate is unique and absolutely stunning.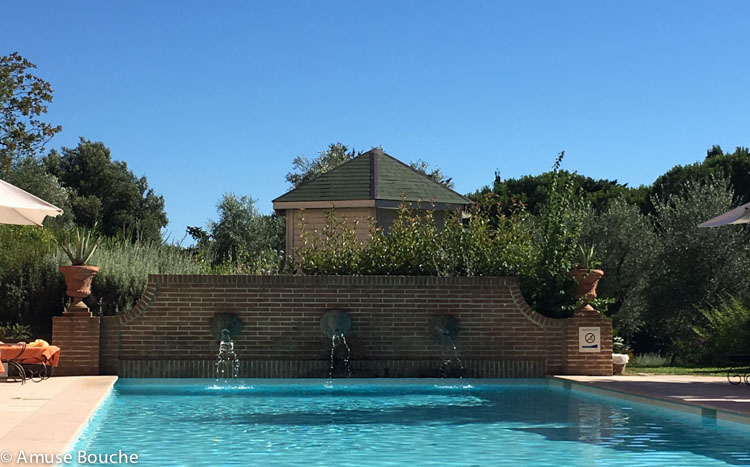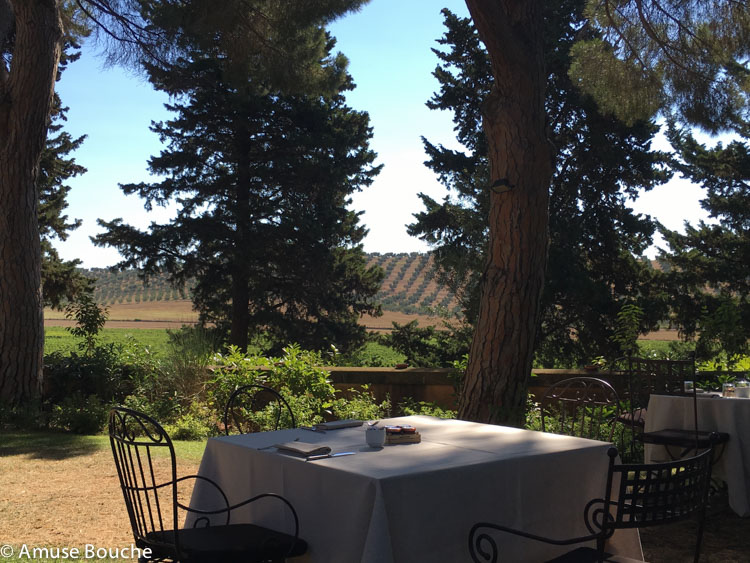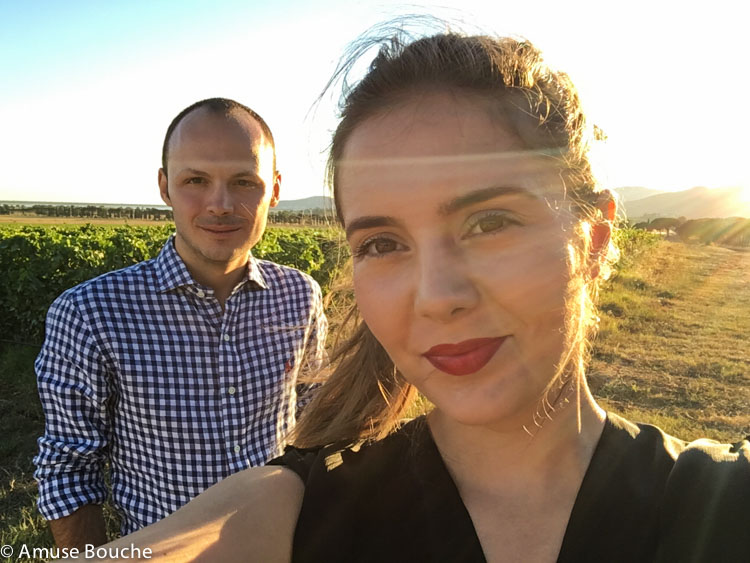 Interiors & Rooms
The interiors are "perfect match" with the rustic luxury of the place. From antique furniture, stone fireplace and silk drapes, to the bronze sculptures and imposing mirrors. Many pastels, many textures and if you look through any window, the view is impressive.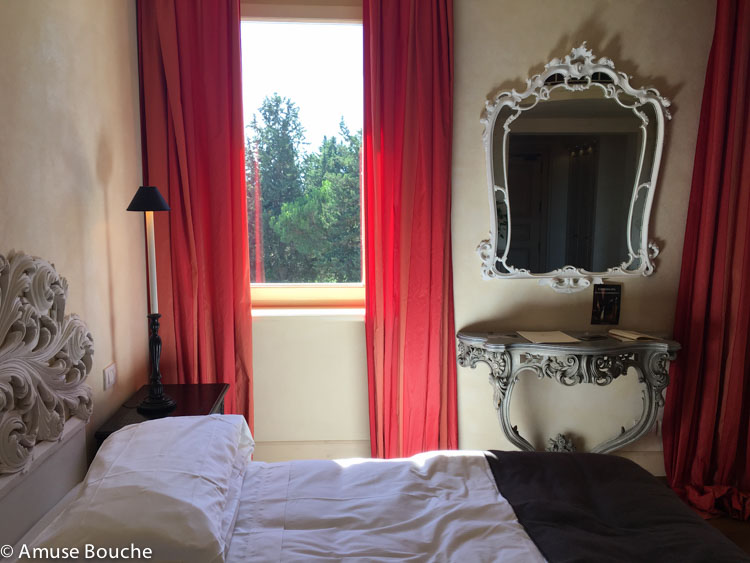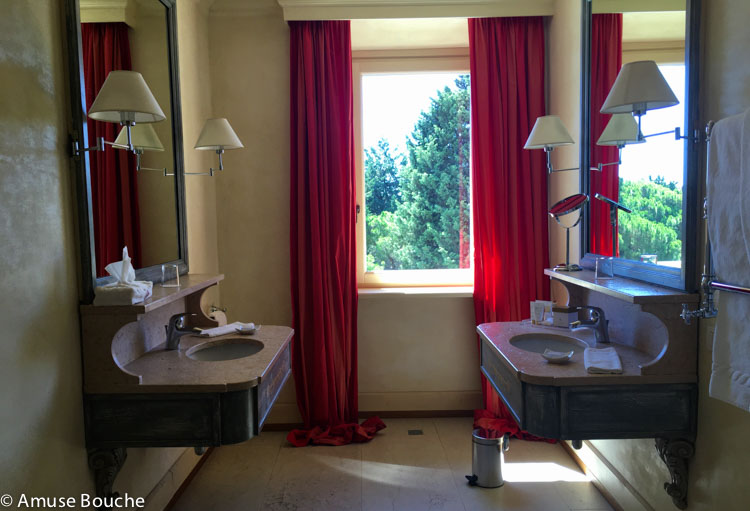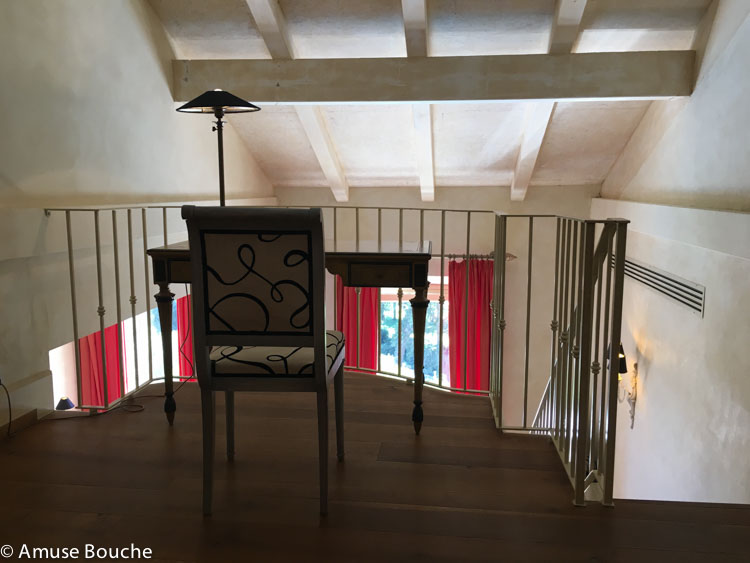 The hotel has 33 rooms & suites. We've chosen a Deluxe Room Mezzanine that comes with 50m, a staircase that leads to a small office upstairs and one great view of the pool and the vineyards. We'll let the photos reveal more details.
Food
L'Andana has 2 restaurants. Trattoria Enrico Bartolini, with a fine dining approach, open for dinner Tuesday to Sunday. The second restaurant is La Villa, with a more casual-traditional approach, open every day for all meals, including breakfast.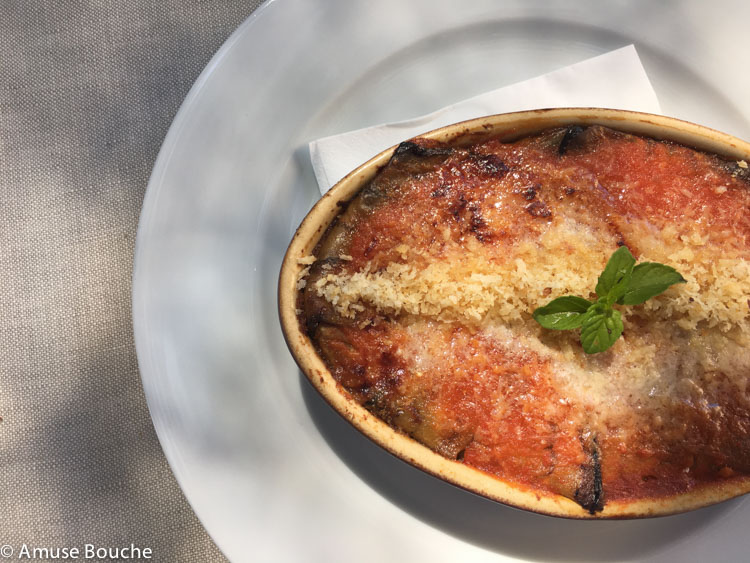 Trattoria Enrico Bartolini
As we already mentioned, L'Andana has a 10 years history alongside Alain Ducasse. This partnership has brought 1 Michelin star to the "barn restaurant".
But starting with 2016, L'Andana aims to bring the entire culinary experience on a more pronounced Italian/Tuscan territory. So, they started working with Enrico Bartolini, one of the most talented chefs in the new wave. Enrico has 3 restaurants in Italy, the one in Milan owning 2 Michelin stars.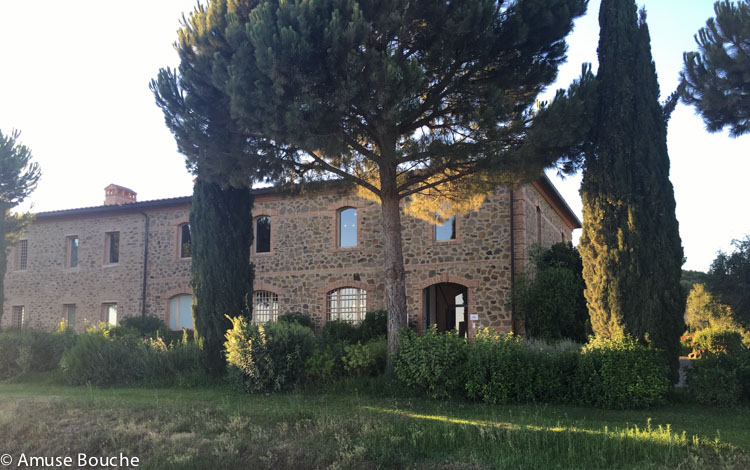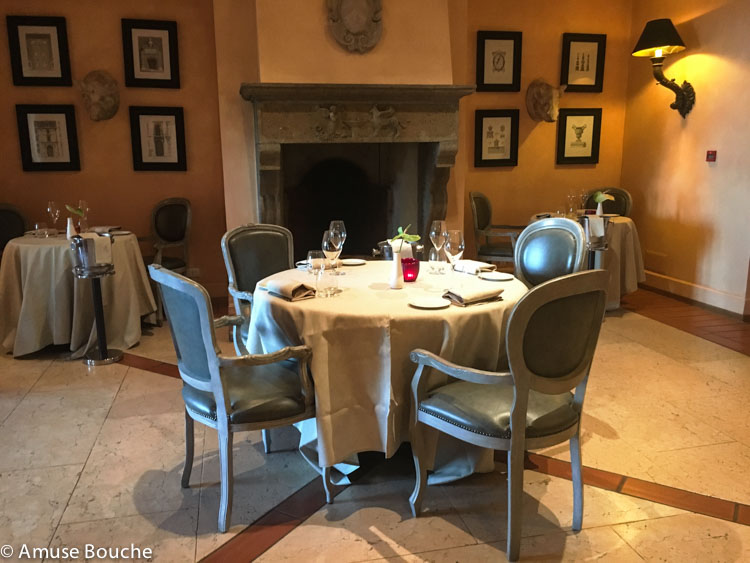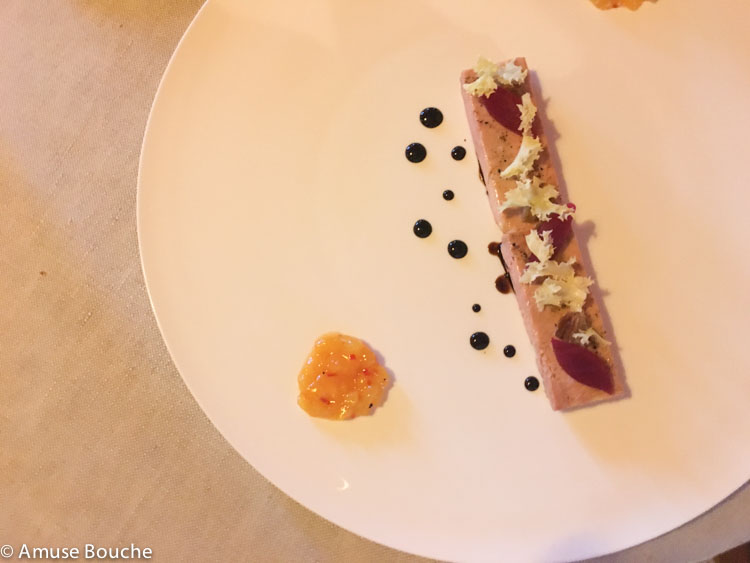 The menu at Trattoria The menu at Trattoria Enrico Bartolini is somewhere at the border between tradition and creativity. And there is a push for the first Michelin star. The restaurant has a short tasting menu. Or you can go for a la carte or  daily menu. We've tried all of the m. We feel there is still a little work to do for that first star 🙂
La Villa
The first thing that comes to our mind when we think of La Villa is "the breakfast". Also known as one of the most memorable morning meals all-time. Generous buffet with many quality, fresh local ingredients and products. And many pastry options: from 4 types of muffins, chocolate and pear tart, plum cake, to 4 types of croissants. And all of this comes in quite a fairy tale set-up: the breakfast is served under old trees, with the spectacular view over the hills covered in vineyards and olive trees. One special experience.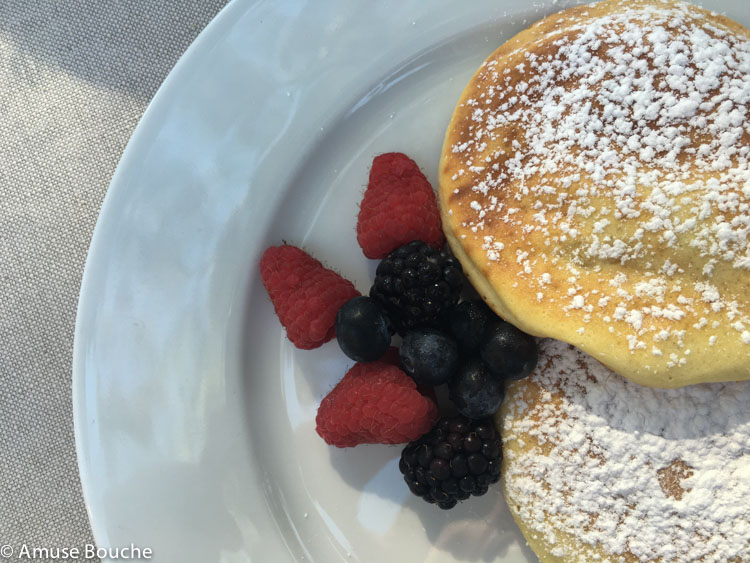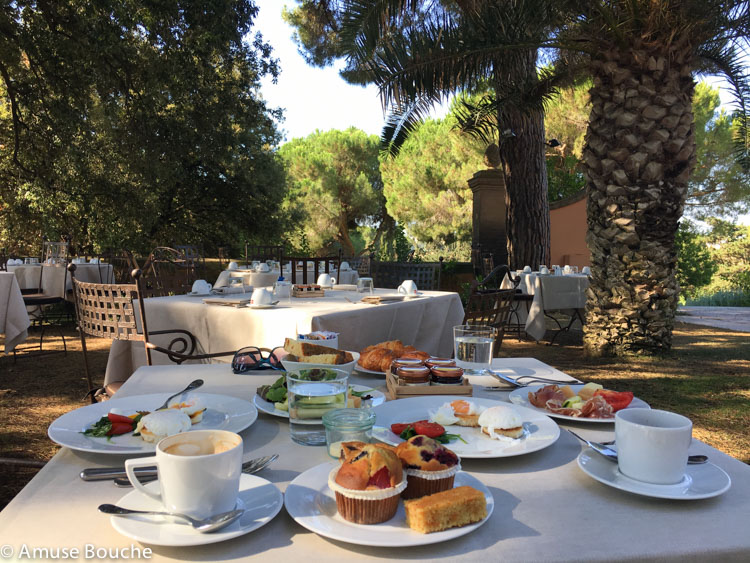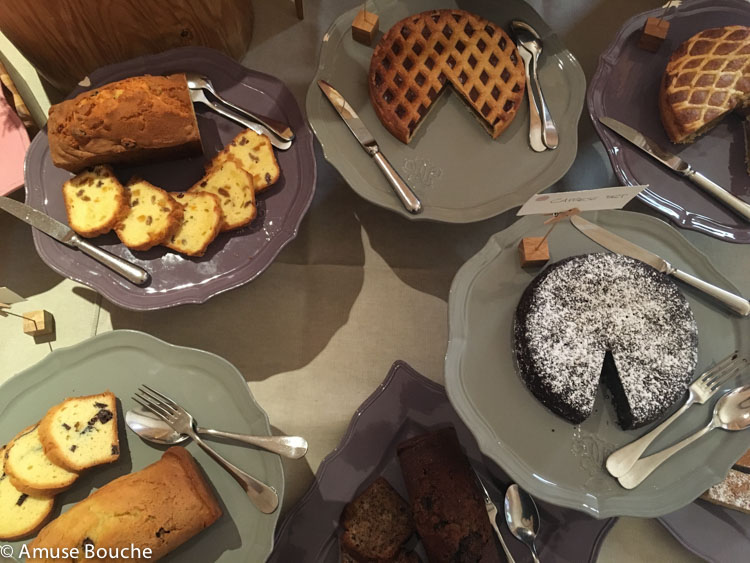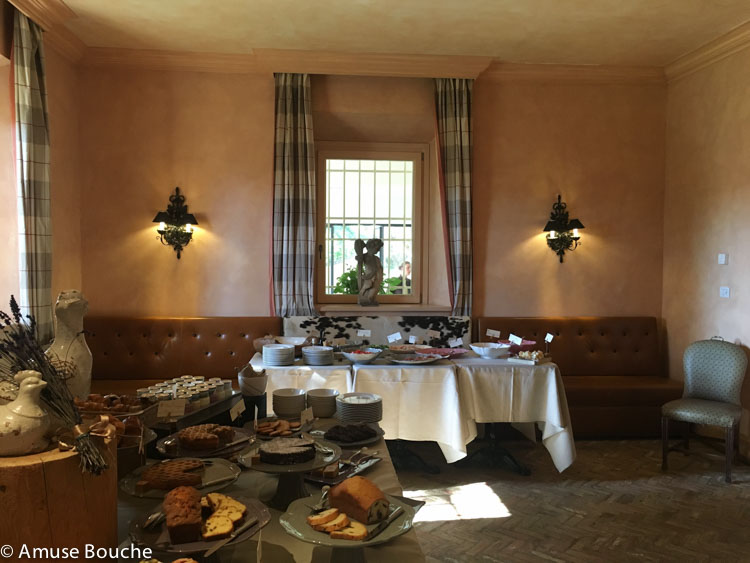 For lunch and dinner, they have a similar menu with traditional and international classic dishes.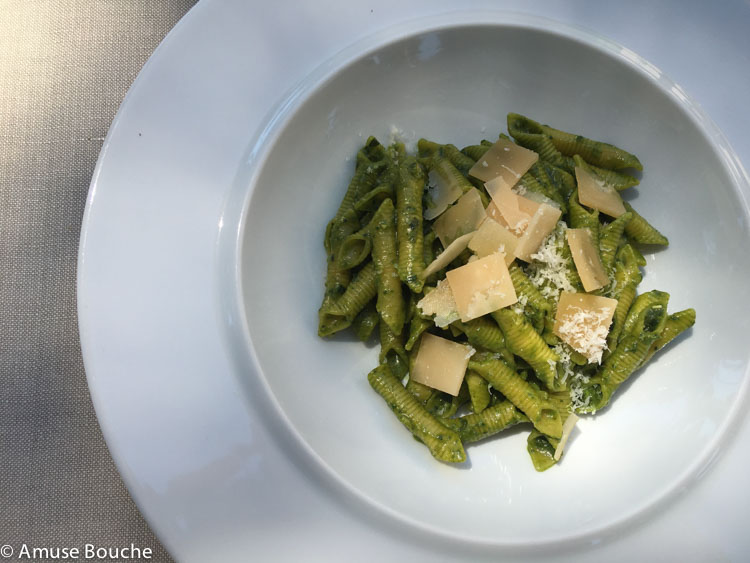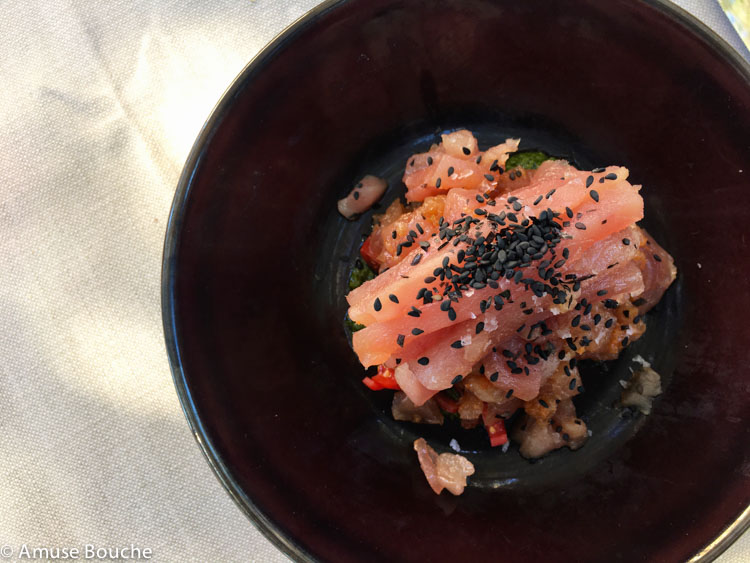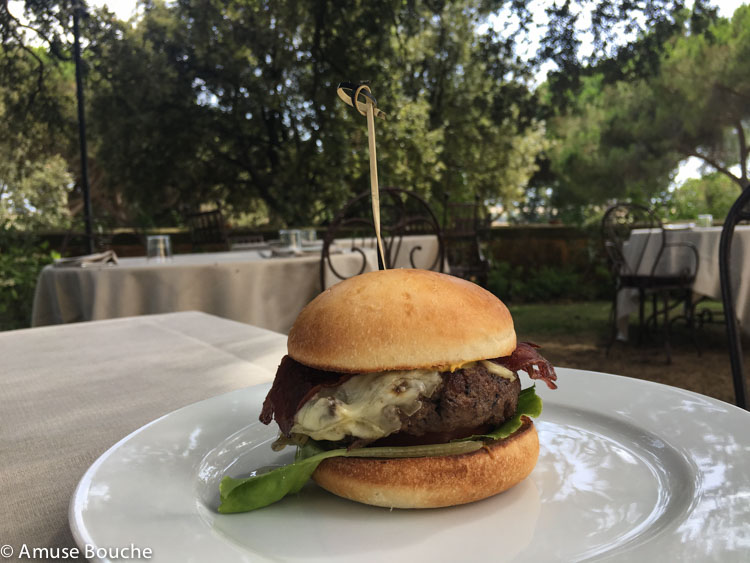 Special mention – The Wine(s)
The vineyards we gazed at during our visit to L'Andana are all processed by the Moretti family, owners of the 500ha estate among other successful business in Italy. So they have a lot of local produced wines in the menu of both restaurants, along with other app. 250 labels, mostly from Italy.
 Somewhere near by L'Andana , the Moretti family has a wine cellar with modern/futuristic architecture, built together with designer Mario Botta. The winery is called Petra and it's popular for the red wines produced here. You can go here for a tasting or just for the spectacular view.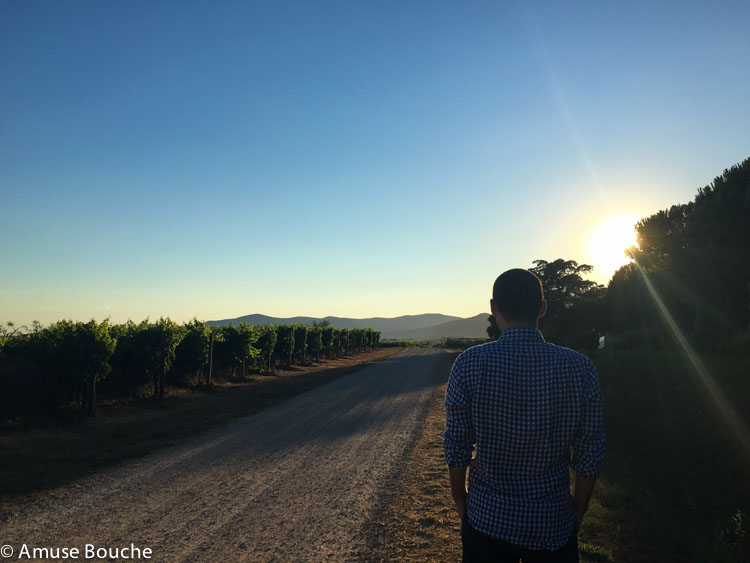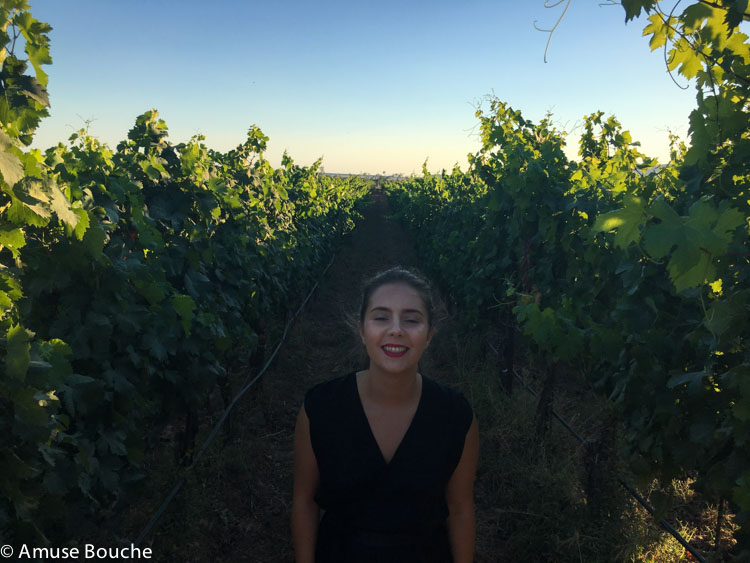 Services
Professional with special attention for details. From servicing twice a day, complimentary welcome wine accompanied by best wishes for our honeymoon written in Romanian (our language), to printed daily suggestions of things we could do the next day. Also in the services category, special mention for the SPA. They use award-winning products and have developed a new concept of gourmet treatments, integrating their natural products, such as olive oil. The spa also includes a heated pool, jacuzzi, sauna, hammam and fitness area.
What else you should know:
L'Andana won the Best Hotel Award for Excellence Countryside by Condé Nast in 2014.
L'Andana is open from mid-April until November 1st.
We recommend you to make a reservation at least 3 months before the visit, so you can take advantage of some good deals. L'Andana is also a Mastercard partner, so you can get special offers directly on their website, if you choose to pay with a Mastercard.
More details on L'Andana website.