This is the first article from a new series, dedicated to our favourite hotels and resorts around the world. The places that we carefully pick for our holidays and culinary journeys. We start with Rome and Aldrovandi Villa Borghese, one of the best hotels in Italy.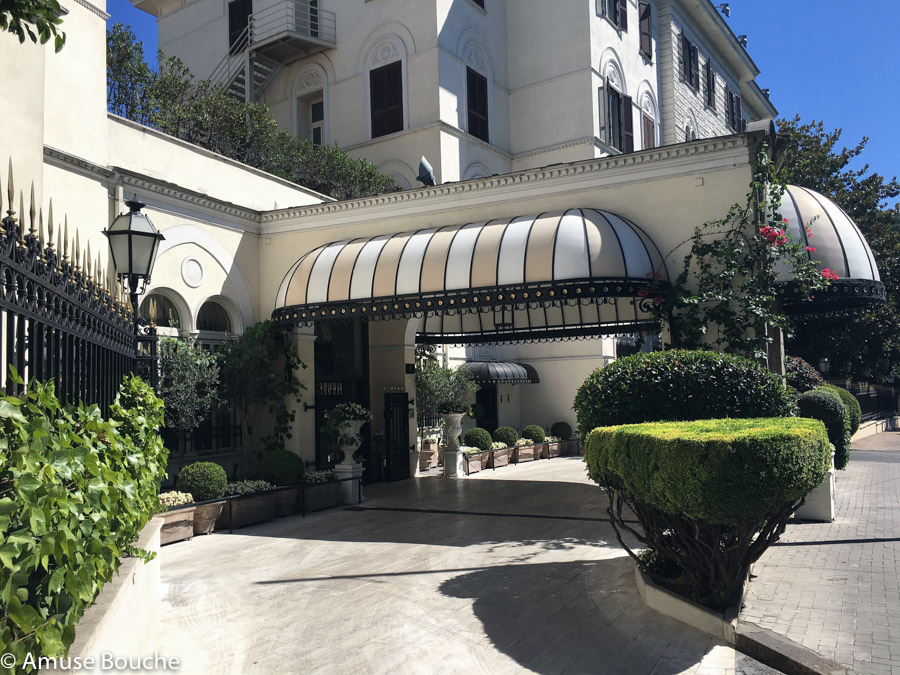 Process: choosing the home for next vacation
For us, the entire process of finding the right place to stay during the holiday can be complicated. Meaning we both make a list with hotels we like, based on our research. We usually use Booking.com, Trip Advisor, blog reviews, top hotel chains and all sort of other relevant articles and charts we can find. One of the platforms that we use regularly is Priceless Cities from Mastercard. Not just for specific hotels but for some of the top partnerships that Mastercard has with top networks like Leading Hotels of the World and Small Luxury Hotels of the World.
We compare a lot of things: hotel location, room space and design, breakfast and services, distance to subway, access to different touristic attractions and how far are the restaurants we decided to visit. Cause, as you already know, we have a very strict culinary agenda on our holidays 🙂 For our last visit to Rome it was up to one Michelin-starred restaurant per day.
As a general rule, we keep ourselves away from the ultra-central locations. We find them too crowded, noisy and sometimes overpriced. So, we usually go for the "center near center". Hotels in nice neighborhoods, but not necessary "in the middle of the action". We prefer small luxury boutique hotels, places with personality.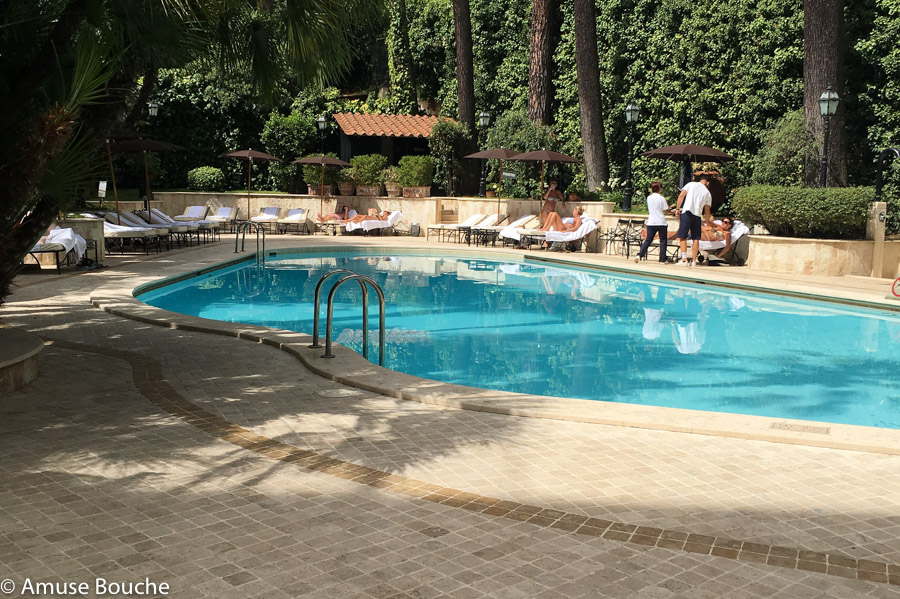 Aldrovandi Villa Borghese
Aldrovandi Villa Borghese (5*) was our choice for an extended city break in Rome, also the first part of our honeymoon in Italy. So, it's a special hotel for us.
Aldrovandi Villa Borghese is a member of Leading Hotels of the World, a network that reunites some of the most outstanding hotels & resorts in the World. It's also the case for Aldrovandi, one of the best hotels in Italy according to  Conde Nast.
Location & Atmosphere
Aldrovandi Villa Borghese is located in a 19th century villa, in one of the most elegant and appreciated residential areas of Rome – Pinciano district, just a few steps away from the Borghese Gardens.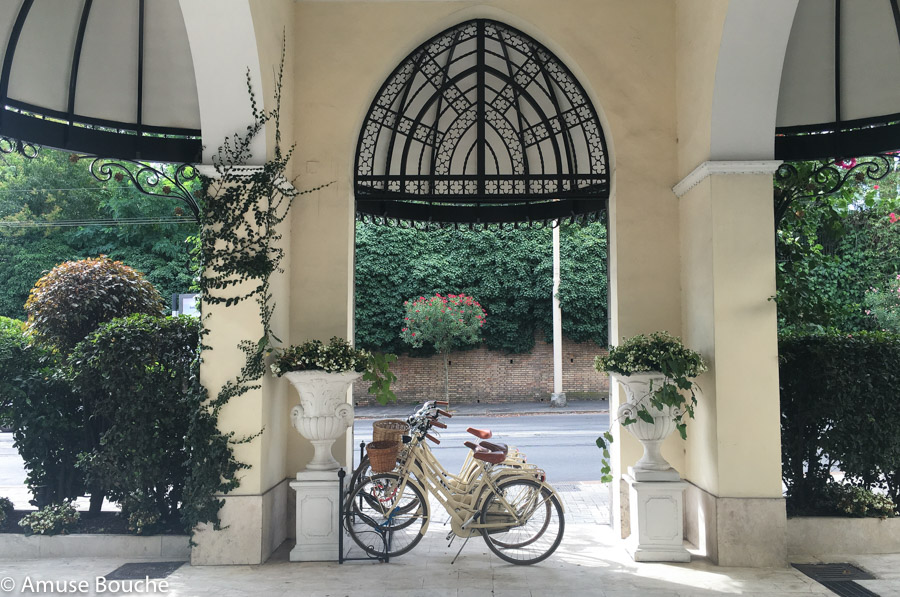 Aldrovandi Villa Borghese is a great mix of history, architecture and nature combined in a typical resort atmosphere. It has an amazing interior with chandeliers and marble columns, a stunning garden, an outdoor pool and a great al fresco restaurant, all surrounded in quiet. While being virtually in the middle of Rome, one of Europe's most visited cities.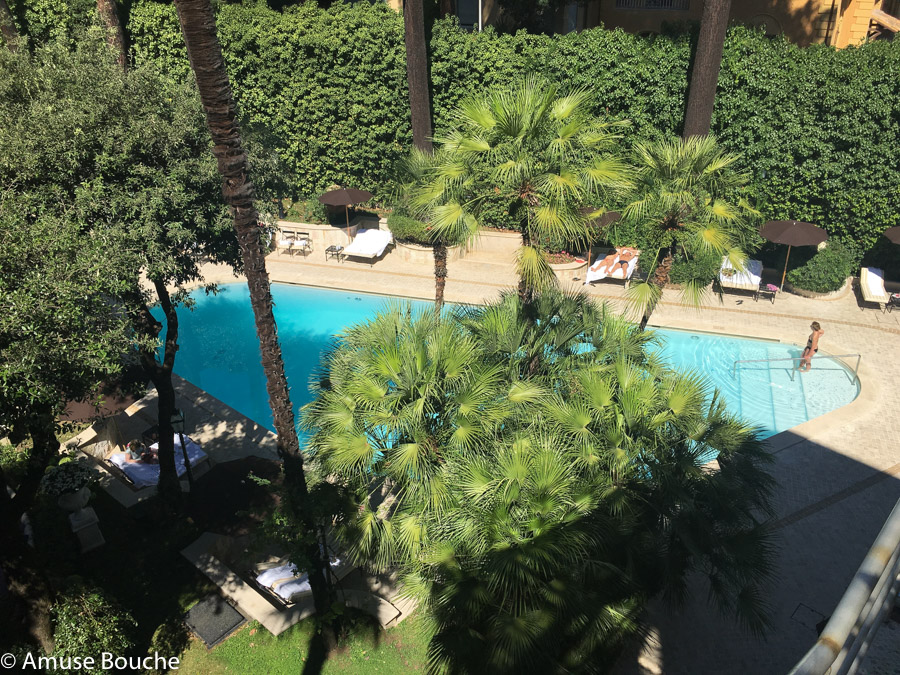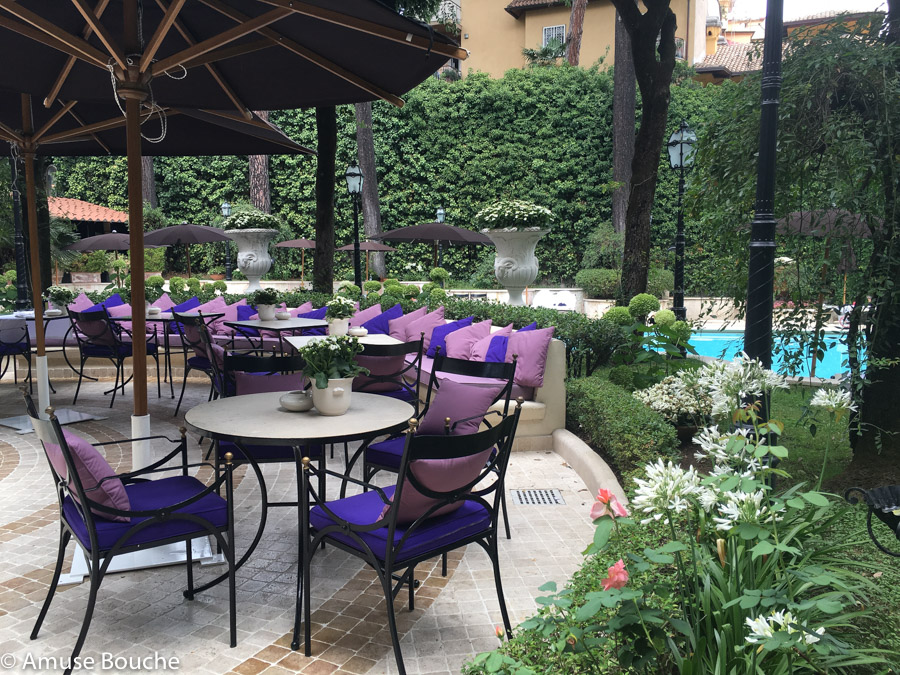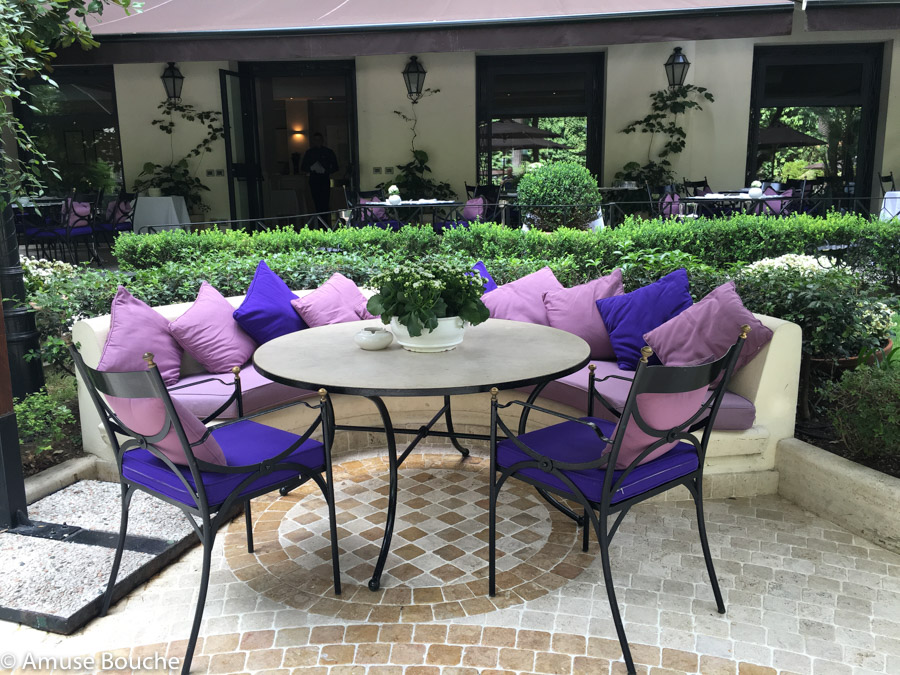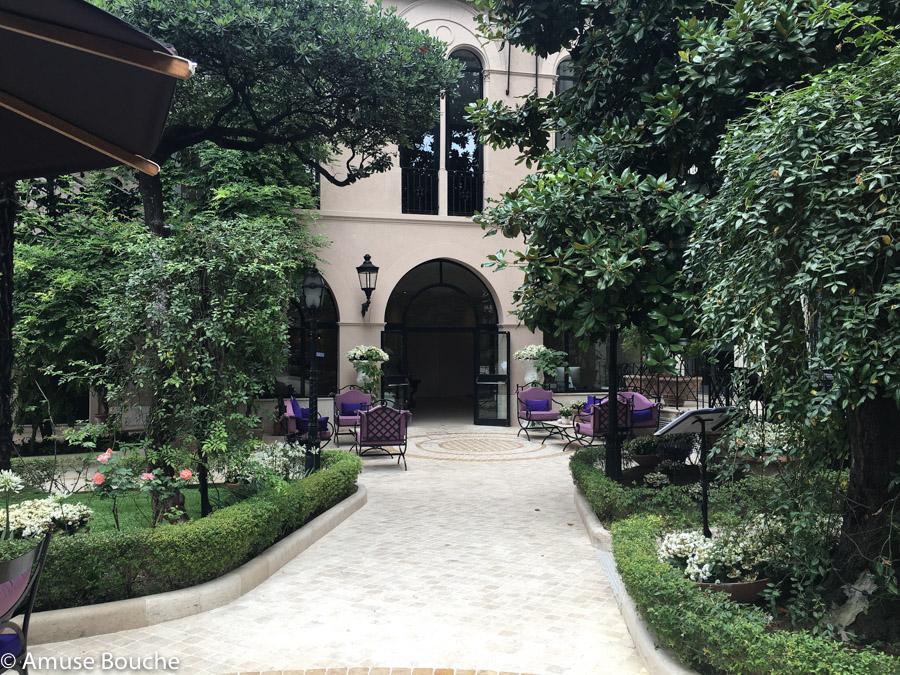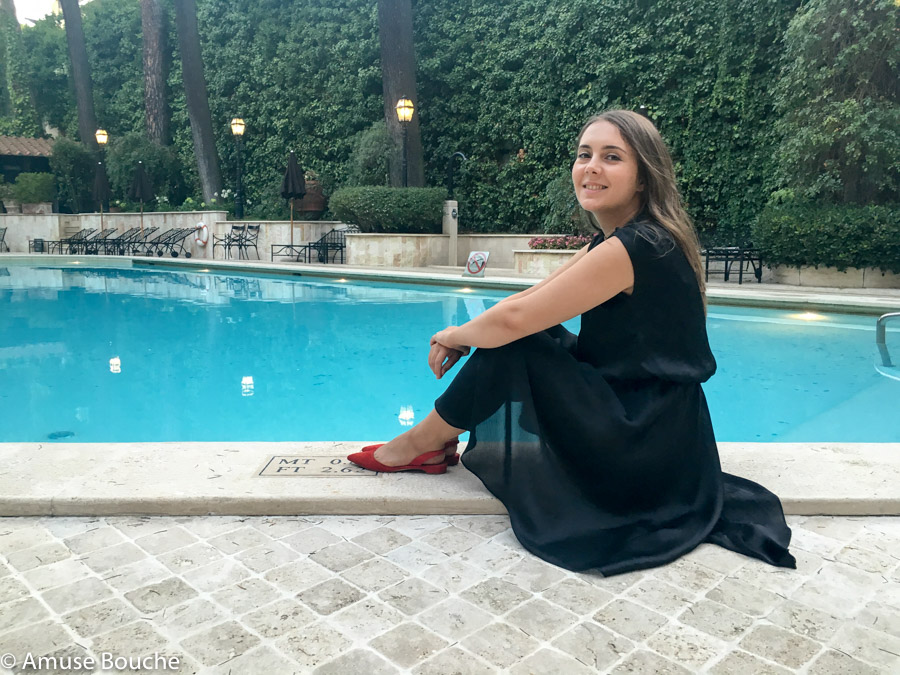 This is what impressed us the most at Aldrovandi Villa Borghese. We were so close to everything we wanted to see in Rome, but at the same time enchanted in a relaxing oasis of nature, away from all the bustle and hustle of the city.
Rooms & Interiors
The hotel interior is filled with the charm and opulence of the 19th century. Generous chandeliers, marble, wooden wall panelling, columns dressed in precious wood and golden details, China vases filled with white flowers.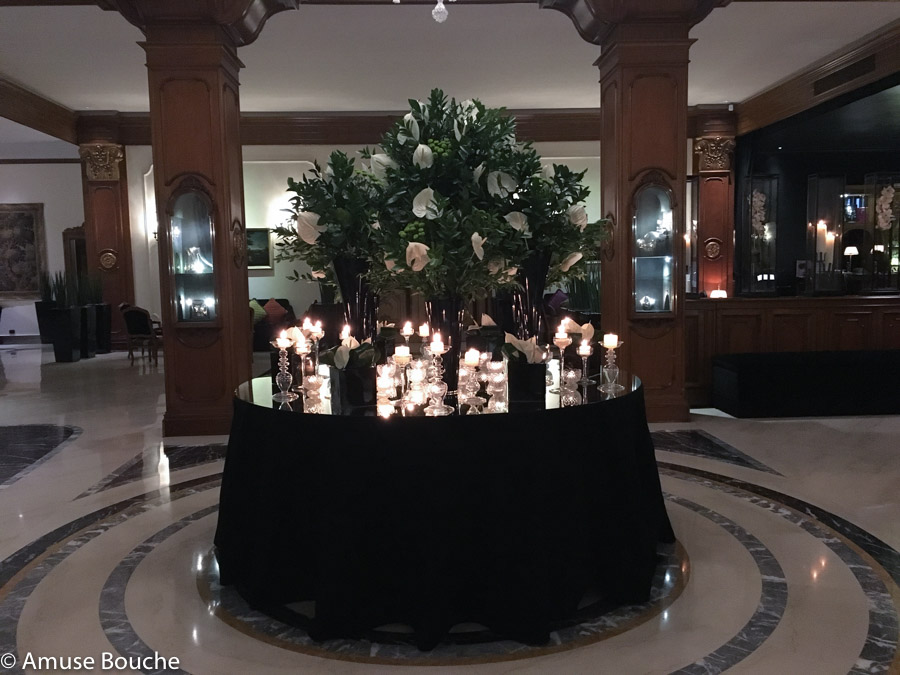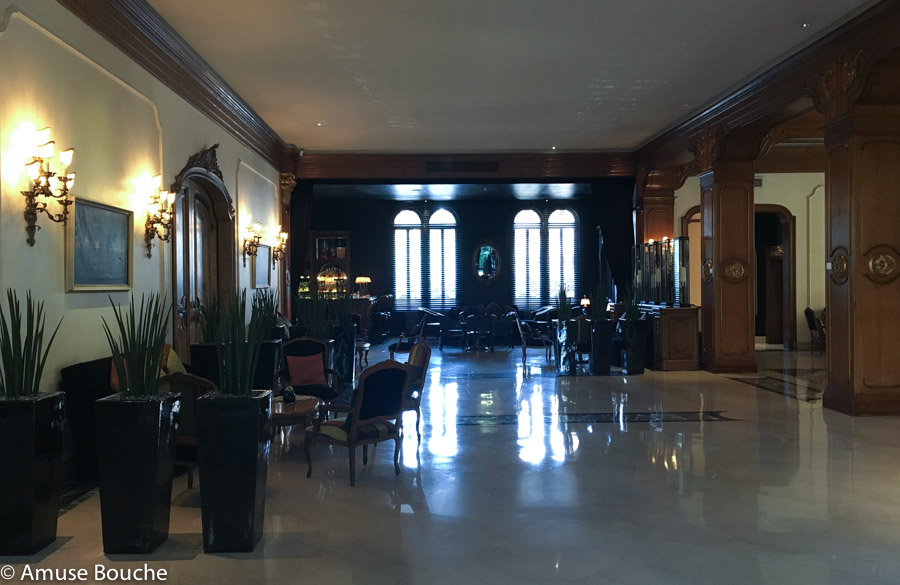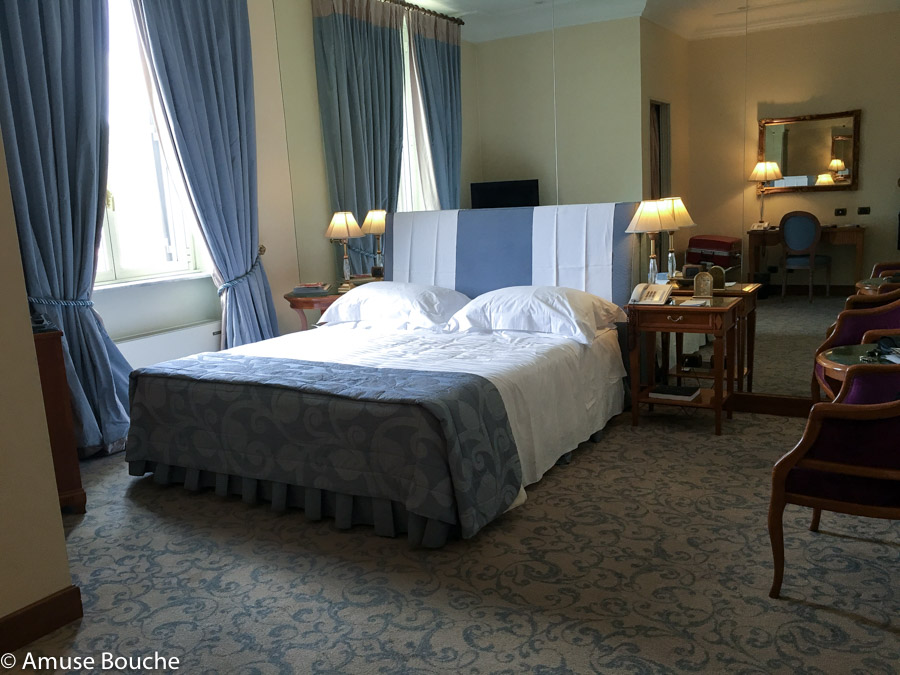 We went for Deluxe Double Room. It came with 35sqm, impeccable charming decor, mirror wall behind the bed, Italian marble in the bathroom along with a secondary TV integrated in the bathroom mirror. Overall, the entire hotel is an excellent choice for a romantic escape.
Food
The food is another plus. Until recently, Aldrovandi Villa Borghese hosted the 2 Michelin Stars restaurant Oliver Glowig. But the hotel was recently taken over by a Turkish company (with travel & fine dining business all over the world) so, things changed a bit. Now, the fine dining restaurant at Aldrovandi is Assaje under chef Andrea Migliaccio, who already has 2 Michelin stars in his resume. We have reserved a night for Assaje and we were not dissapointed. It's a top restaurant with Michelin-star potential.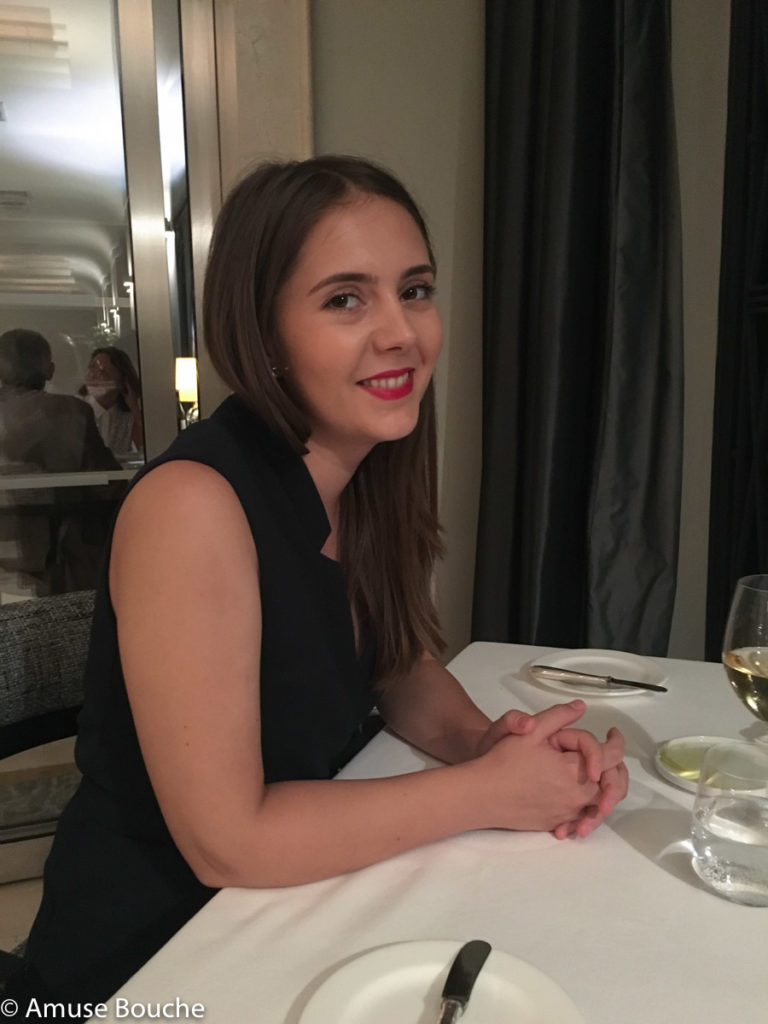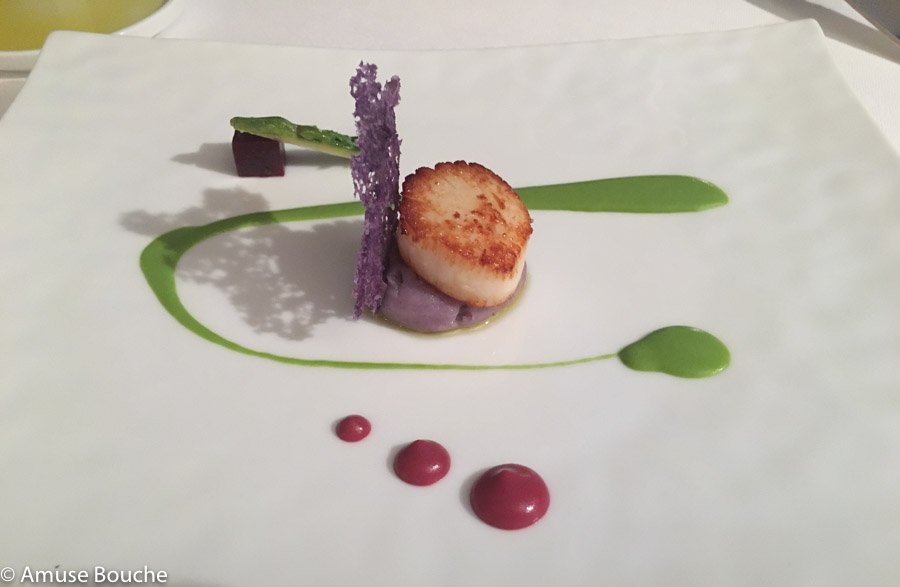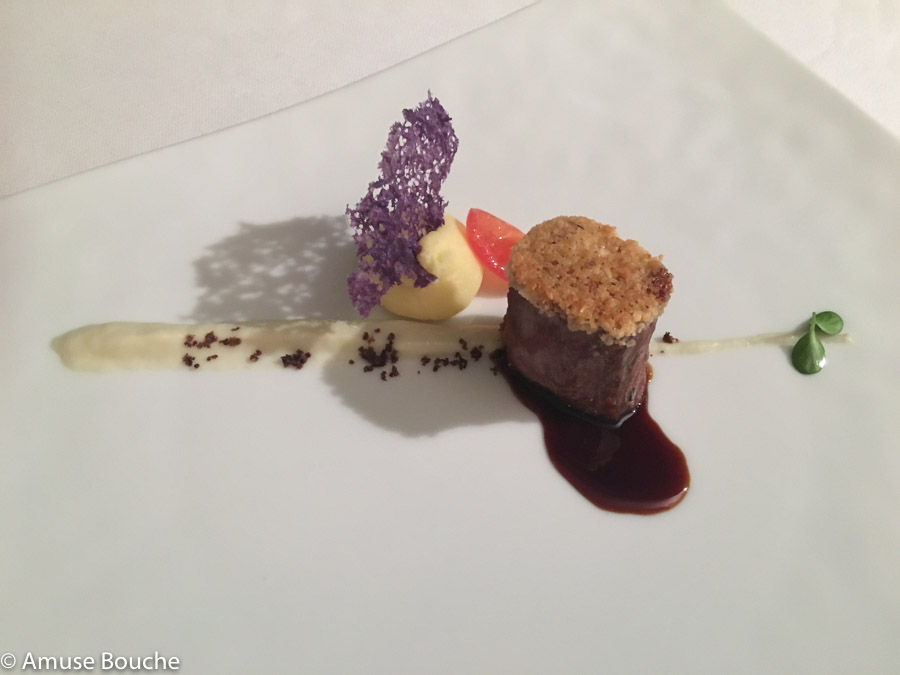 Besides Assaje, there is also The Grill and the poolside bar where you can eat lighter dishes during the day. Special mentions also for the rich and "very Italian" breakfast served in a dedicated area with a view over the pool.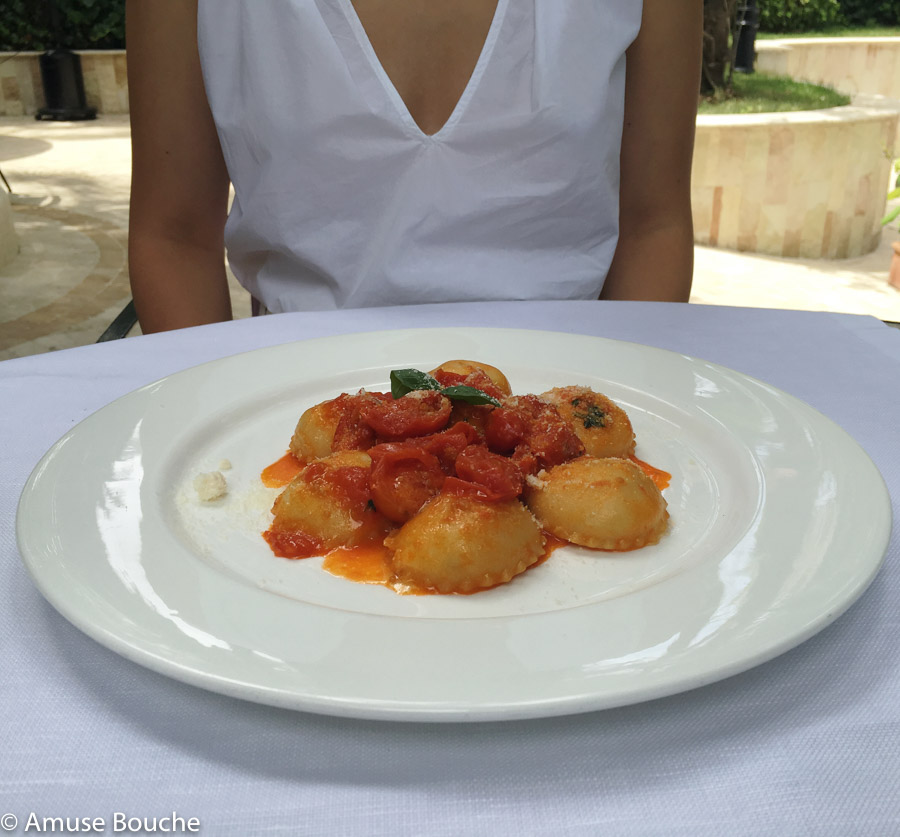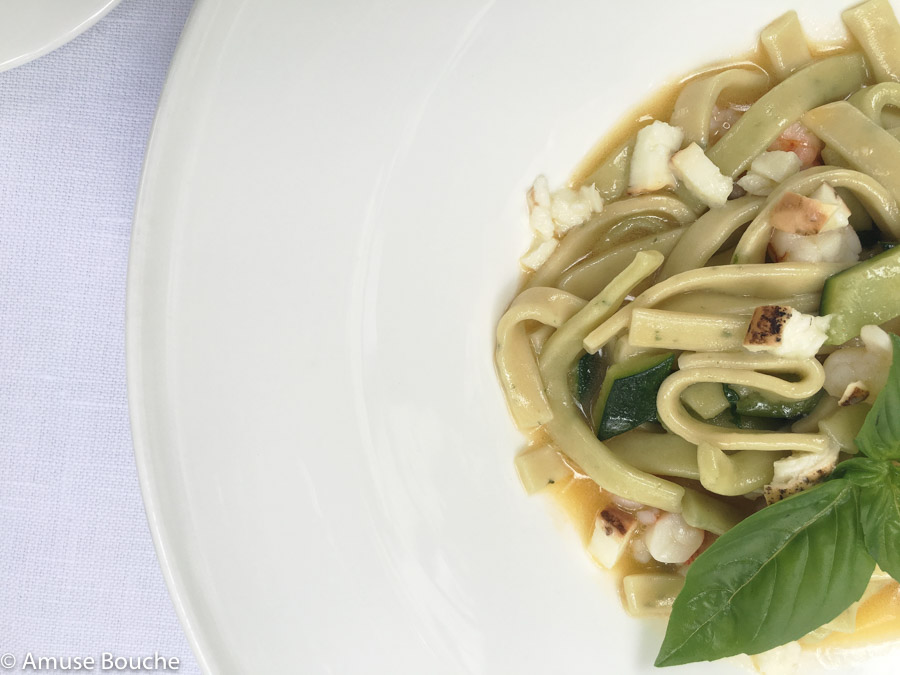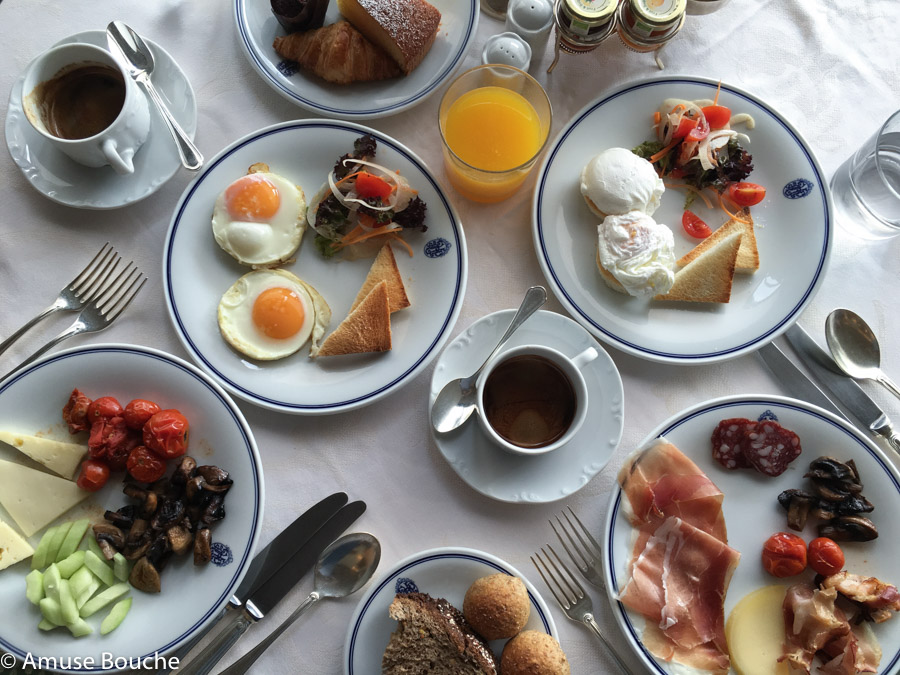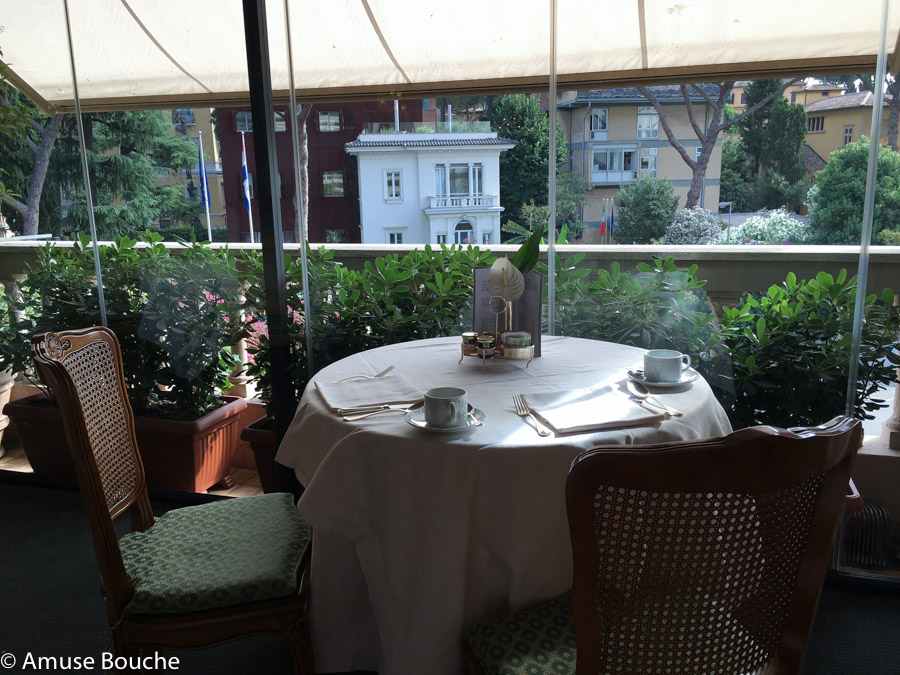 Services
Three words: Top class services. The entire staff acted very professional, starting with the front staff or the restaurant team and ending with the guys by the pool. They all met effortlessly any small problem or special request. And their English is good, not quite a common thing in Italy, regardless of how many stars the hotel owns.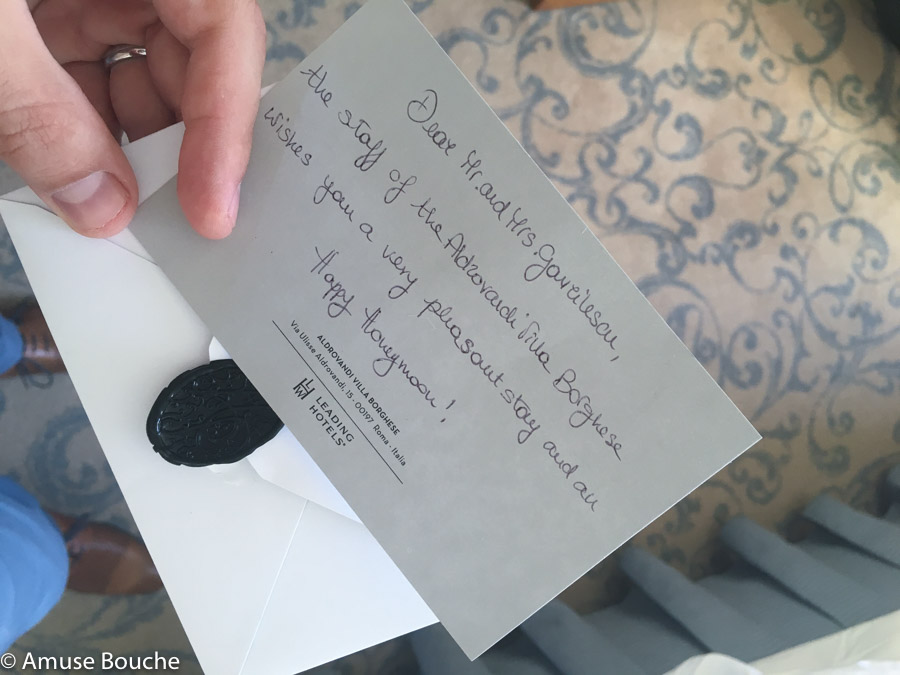 In addition to twice a day servicing and 24h dining room service, the staff at Aldrovandi Villa Borghese was very attentive to everything that came along. Starting with a surprise delivery in our first day here and ending with a lot of nice notes stating different services we could appeal to and where to call. Like if we want our champagne chilled for example (yes, we drank a lot of champagne in our honeymoon).
In the pampering services category, special mention for the Spa, the only La Mer SPA in Italy.
For the next year, Aldrovandi has big renovation plans. So, the hotel is going to be closed for a few months, while they're going to make some changes. One of them is relocating Assaje on the top floor and preparing it to enter the race for the first Michelin star. We were really impressed by Aldrovandi Villa Borghese. But you probably picked up on that by reading the article. It's a special place for us where we would like to get back someday. Maybe for our one year anniversary 🙂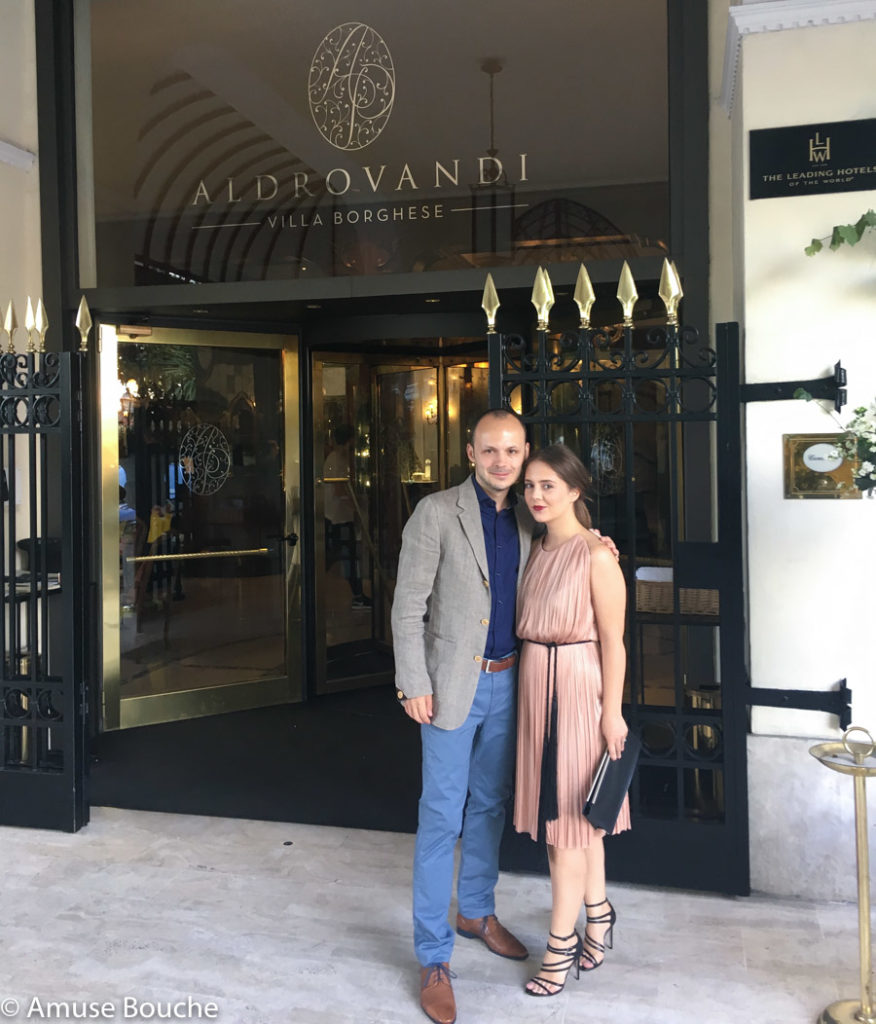 What else you should know:
Aldrovandi Villa Borghese was included in the Condé Nast Traveler's Gold List (2013) guide
The hotel is part of  Mastercard Priceless Cities programme via venere.it. To be more specific, is one of the hotels that can be booked using the discount code from the platform. Also you can benefit from the partnership between Leading Hotels of the World and Mastercard ( see the offers on lhw.com or on the hotel website)
Aldrovandi Villa Borghese has 92 rooms and 16 apartments. Try to get a room with garden or pool view for a more quiet stay, because the ones looking over the street can be quite noisy.
The hotel has a free shuttle service, leaving every 30 minutes to Spanish Steps (Otherwise a 20 minutes walk). We found this very useful during our stay.
Related posts: