"Treat others as you wish to be treated" is the Golden Rule that transformed Four Seasons in one of the top luxury hotel networks in the World. After 6 days at Four Seasons Singapore we realized it's not just a marketing mantra.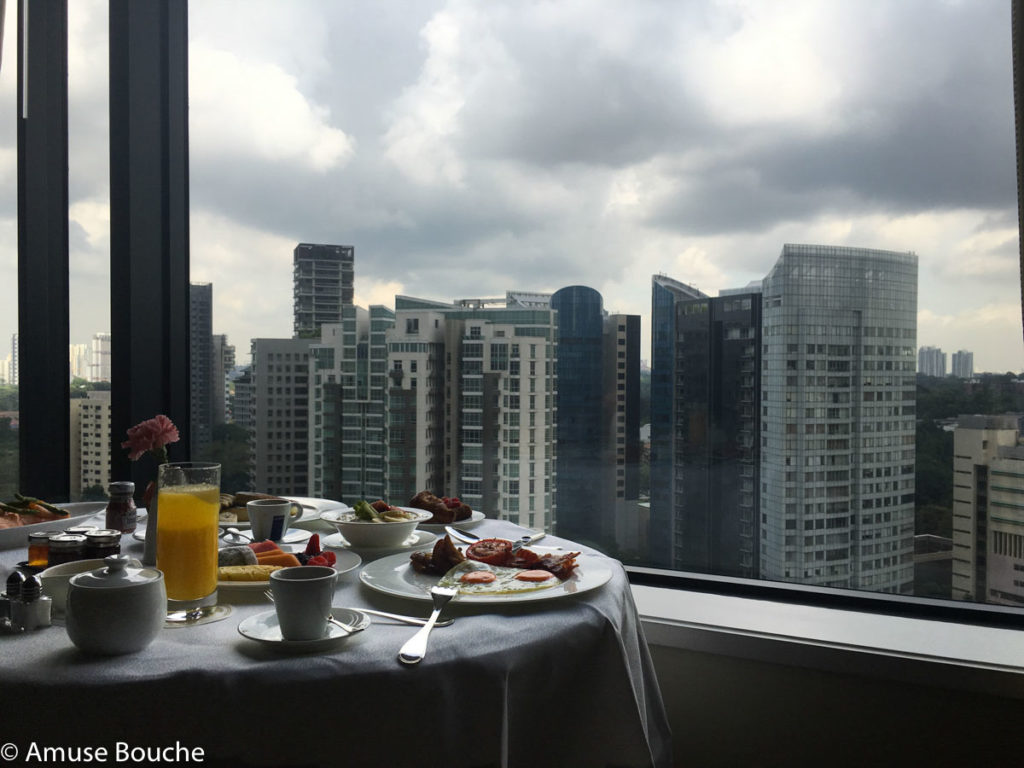 It was our first Four Seasons hotel and our first time in Singapore. That's why we made a lot of research before the visit. It took us almost 3 weeks to decide where we're going to stay. Why? Because most of the top networks have at least one hotel here and the prices are competitive. In the end, we went for the one that ticked most of the boxes in our checklist.
What we liked at Four Seasons Singapore:
•    Room size (app. 50 m2 on the basic room)
•    Top services and level of customization vs. hotel size
•    Breakfast choices
•    The separate adults only pool
•    Competitive pricing vs. other top hotels in Singapore
Cons:
•    The distance to different important objectives in the city. This is something we knew from the moment we booked the hotel. It didn't come as a surprise.
•    We didn't have enough time to try all the breakfast dishes 🙂
Location
Four Seasons is located on one of the main boulevards in Singapore, Orchard Blvd. An area popular for shopping, restaurants and some of the best hotels in the city. It's a fact that rooms here are more spacious vs. other areas of the city. That's one of the things that attracted us from the start.
On the other hand, we needed a taxi to get to Marina Bay Sands or other popular neighborhoods like China Town or Little India. Overall, we felt like the distances in Singapore are higher vs. what we expected by looking on the map 🙂
All in all, the distance was not a problem for us. But it's something to keep in mind when considering this area as a HQ for your stay in Singapore.
Rooms & Interior
Four Seasons Singapore is one of the oldest hotels in the network, dating from 1994. But it's flawless. It looks like it was recently restored. The modern 20-storey building has been decorated with more than 1500 pieces of art from Asia and other parts of the World.
Four Seasons Singapore is a medium sized hotel with its 215 rooms and 40 apartments. But if we compare it with "monsters" like Marina Bay Sands (more than 2600 rooms), we can say it's quite a small hotel for Singapore.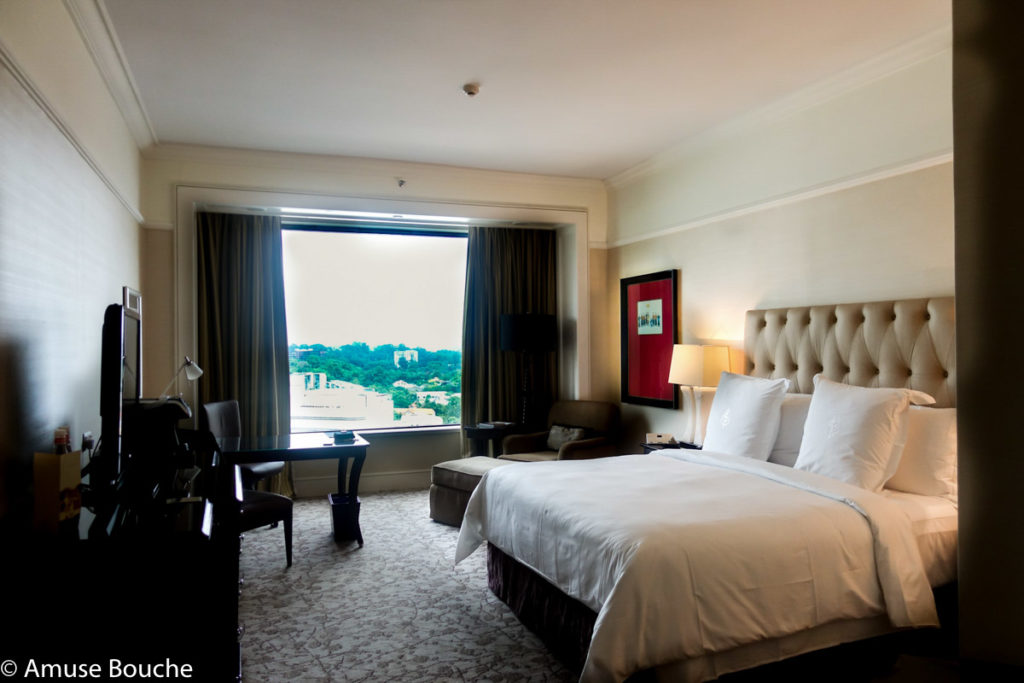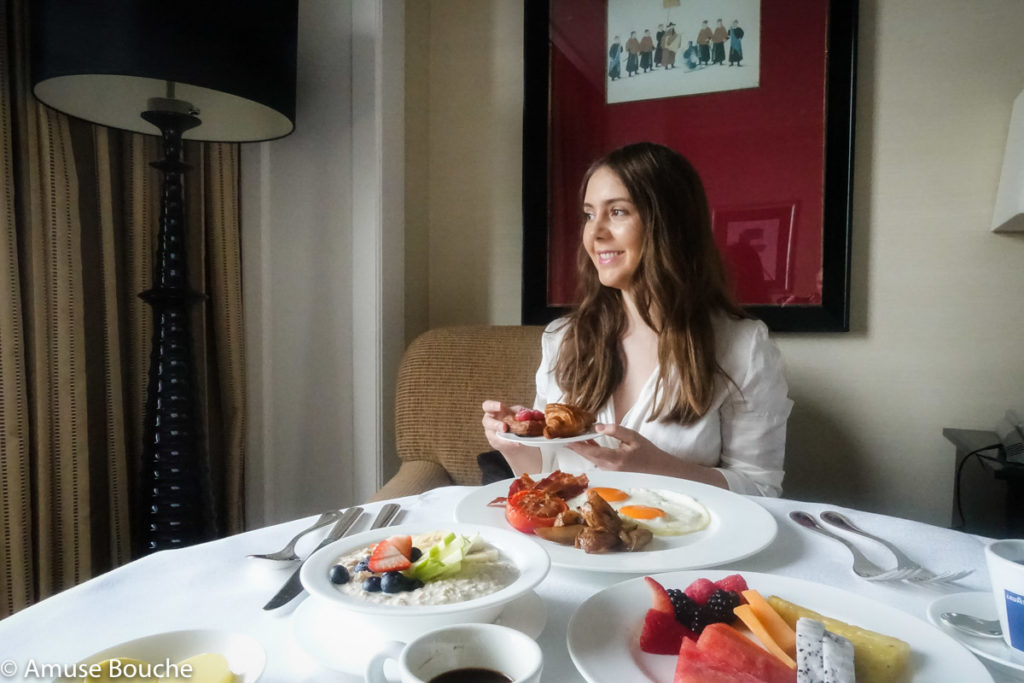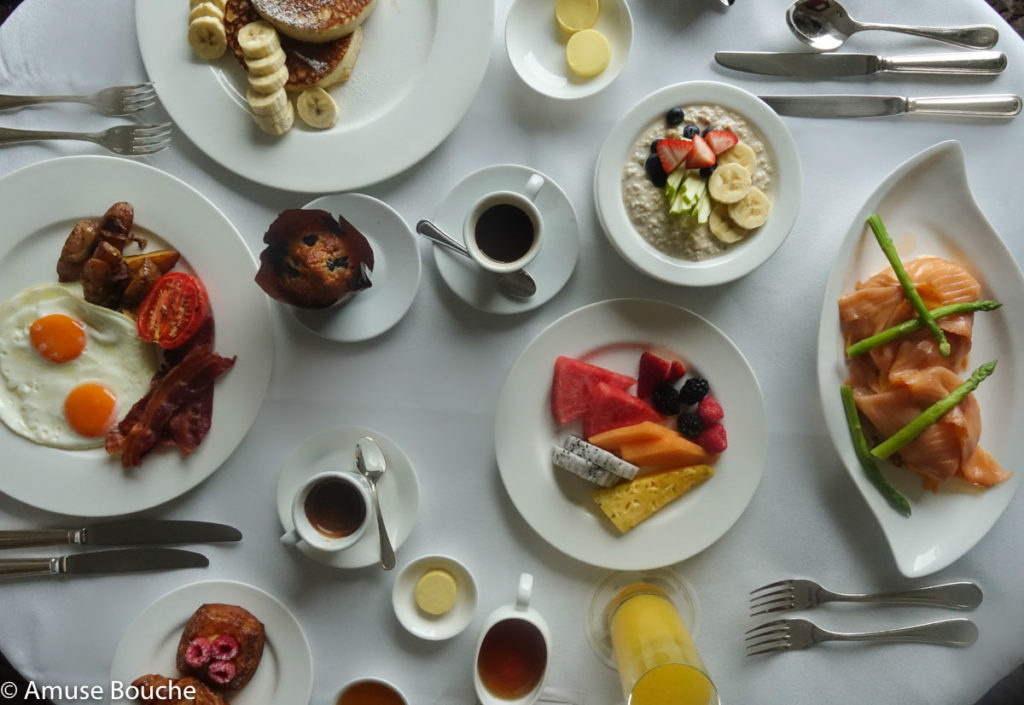 The rooms are elegant and spacious. A nice combination of classic and modern design with Asian influences. For the first time in a while we didn't feel the need of an upgrade in terms of space. The Deluxe Room comes with app. 50sqm. The bath only is the equivalent of an average room in Paris. Around 20sqm.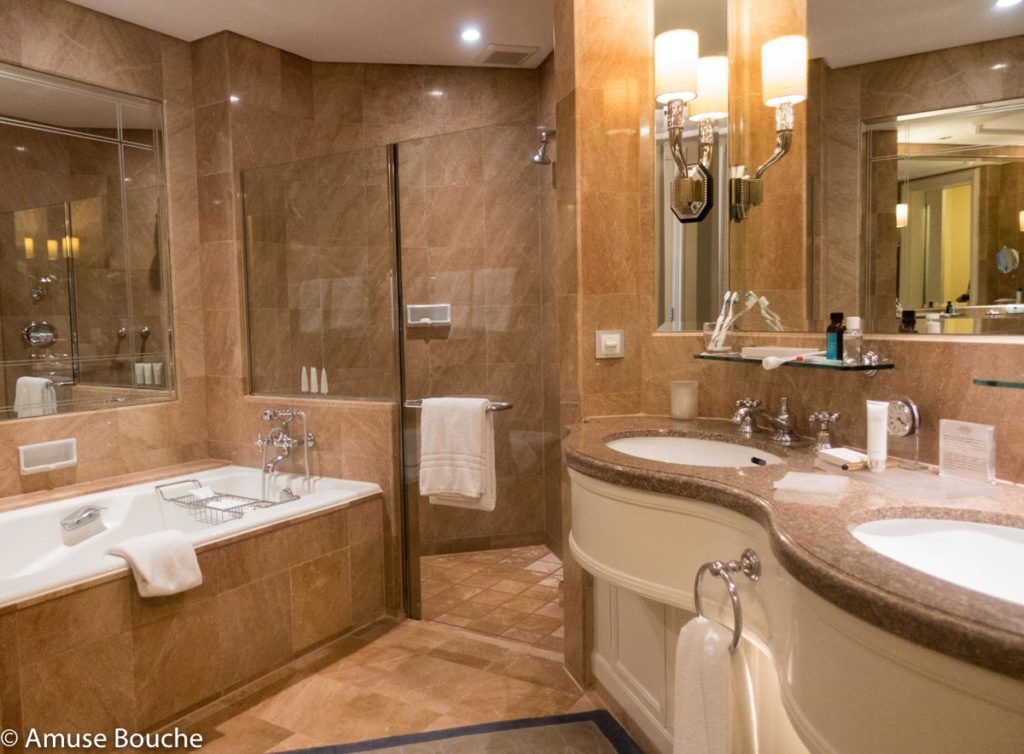 We also had a generous desk in case we wanted to do some work away from home. That was not the case 🙂
Services / Staff
The Services have transformed Four Seasons in what it is Today – one of the best hotel networks in the world. That is the main reason you need to try at least one of their hotels.
Services at Four Seasons Singapore are top notch. And most important, the people working here seem really happy with what they do. This is sometimes the most important factor that makes the difference between top hotels.
We were impressed by the high degree of personalization and all the attention we received. The staff has identified the emotional "roller-coaster" we've been through with getting the visa in time for our next destination, Australia.
"You looked stressed yesterday, but I'm glad to see you happy Today. I guess something important happened in the meantime" – a small part of the breakfast chat with had with the staff on the day we got the visa 🙂
Restaurants
The hotel has 2 in-house restaurants.  We had so many reservations ( Odette, Andre, Burnt Ends, Labyrinth, Corner House..) that we could enjoy just one of them: One-Ninety. And of course, we could not miss the breakfast.
One-Ninety has a variety of International Cuisine dishes and a nice concept for the Appetizers – Market Fresh. It's a buffet with a selection of at least 30 dishes changing daily, based on the fresh ingredients from the market.
The breakfast, served in the same place, comes with many options ranging from European Classics to specific Asian dishes. Most of the Asian selection was unknown to us, so we were happy to discover and enjoy some local flavours.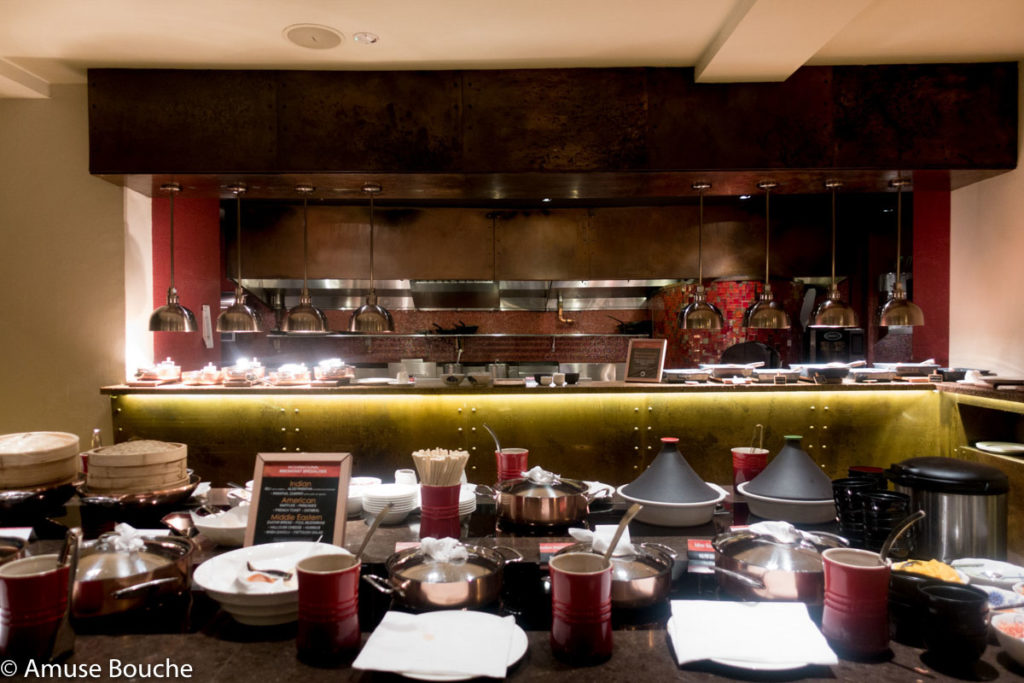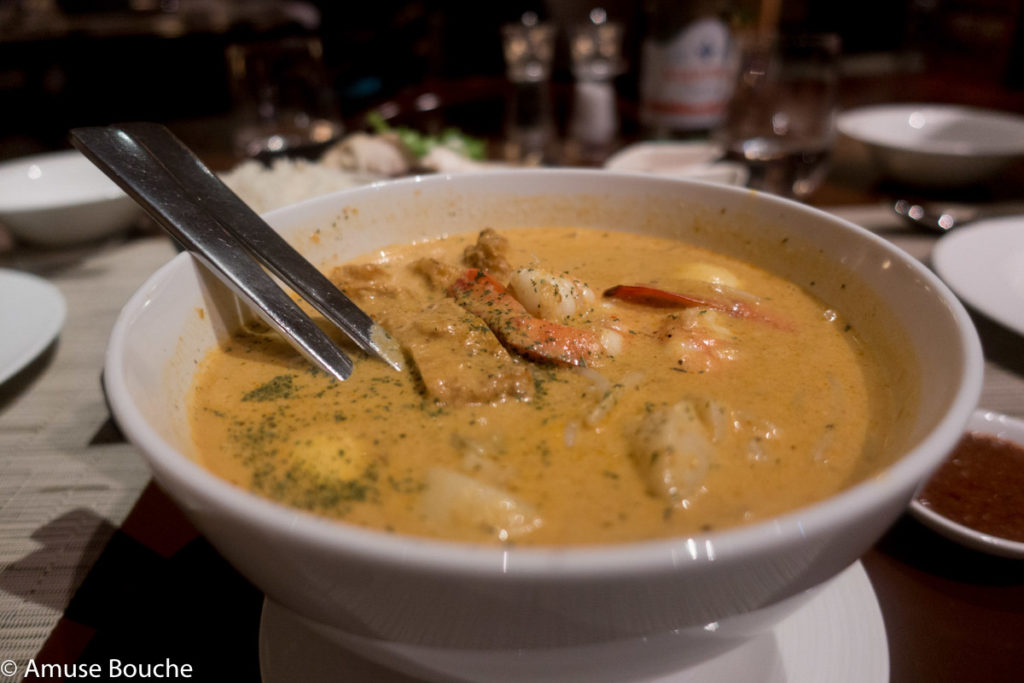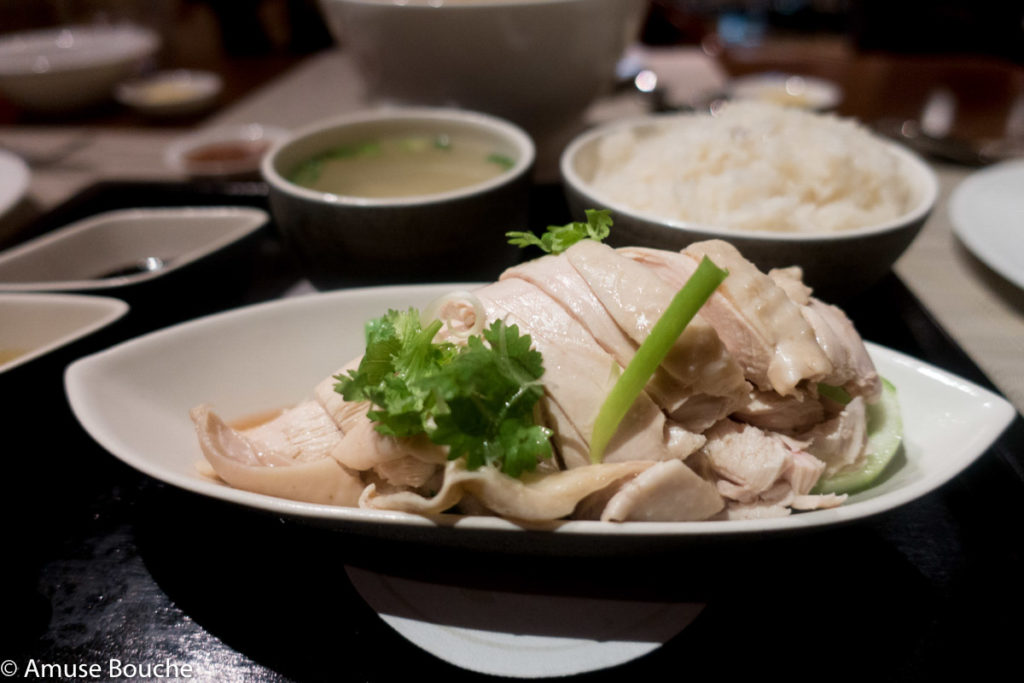 The second restaurant, Jiang-Nan Chun, has a Cantonese cuisine. We didn't have time to try it, but we heard it's highly appreciated by tourists and locals both.
Facilities: SPA & Pools
Four Seasons Singapore has a huge SPA occupying two entire floors. We spent most of our free time at the adults only pool on the 3rd floor. The hotel has a second outside pool for families.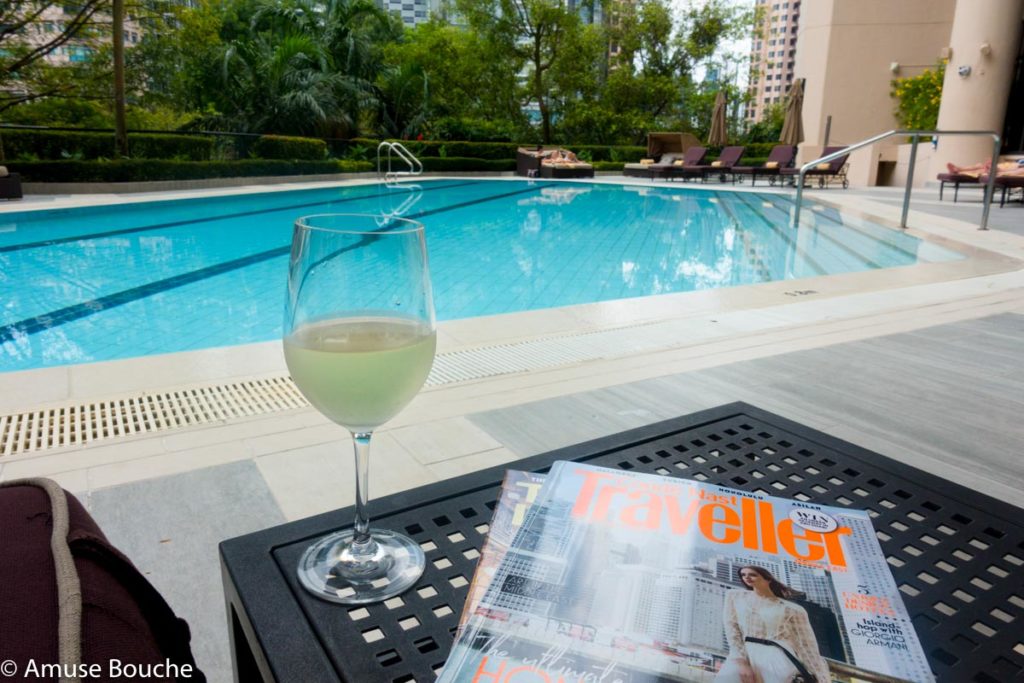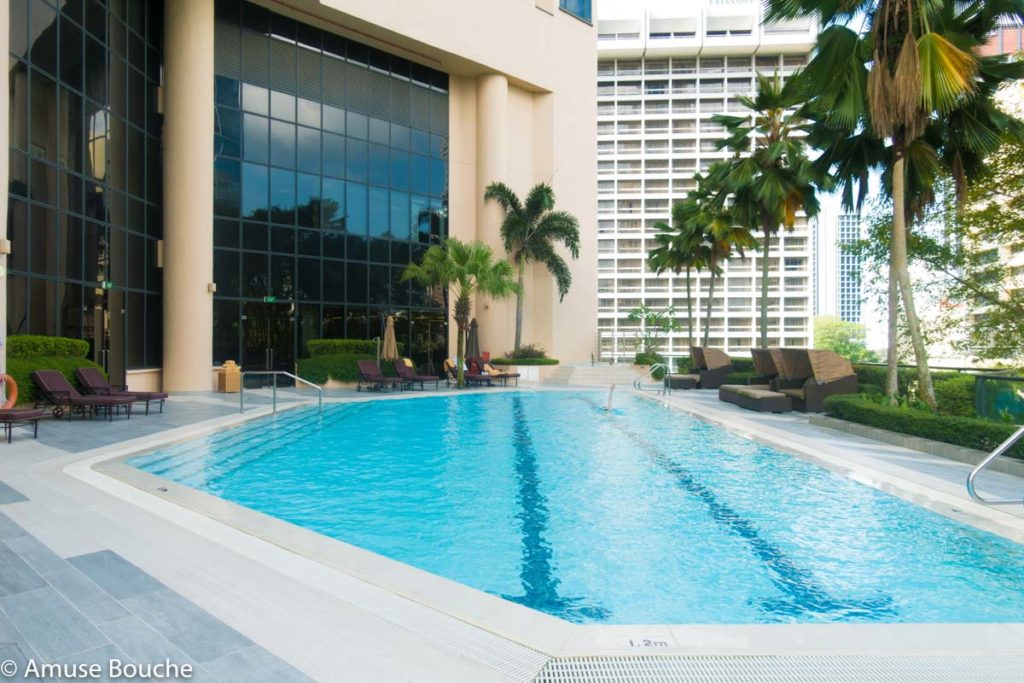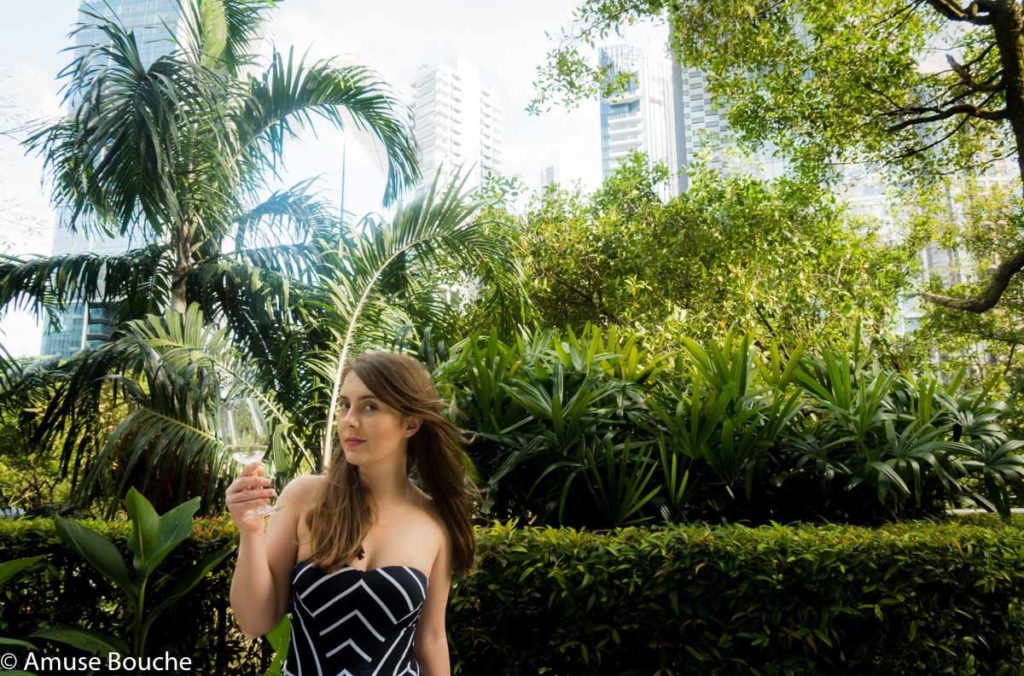 Pricing / Value for Money
The price is highly competitive. During our stay, Four Seasons Singapore had a special offer that got us the 4th night free. It's also important to book with some time in advance as prices can change significantly based on occupancy.  We had an average cost of 300 euro / night with breakfast included for our 5 nights stay.
Other hotels that we considered for our first visit in Singapore were: Shangri-La and Naumi (part of Small Luxury Hotels of the World network).
We plan to visit and compare other hotels in the Four Seasons network. Some of our all-time favorite include George V in Paris and Four Seasons Florence. But probably the next destination in the network will be the one that is closer to us, Gresham Palace in Budapest.