What do you do when you are about to revisit your favorite region in the world and there is also some celebration involved? It's simple: you look for the most romantic and outstanding property the area has to offer.
In a nutshell, this was our approach for our second visit in Basque Country. So, for the first days of holiday we searched for a special place somewhere near Bilbao. A romantic getaway with good food that could serve as a HQ for all our travels in the area. We had reservations to some top restaurants like Nerua (Bilbao), Azurmendi (Larrabetzu) or Asador Etxebarri (Atxondo).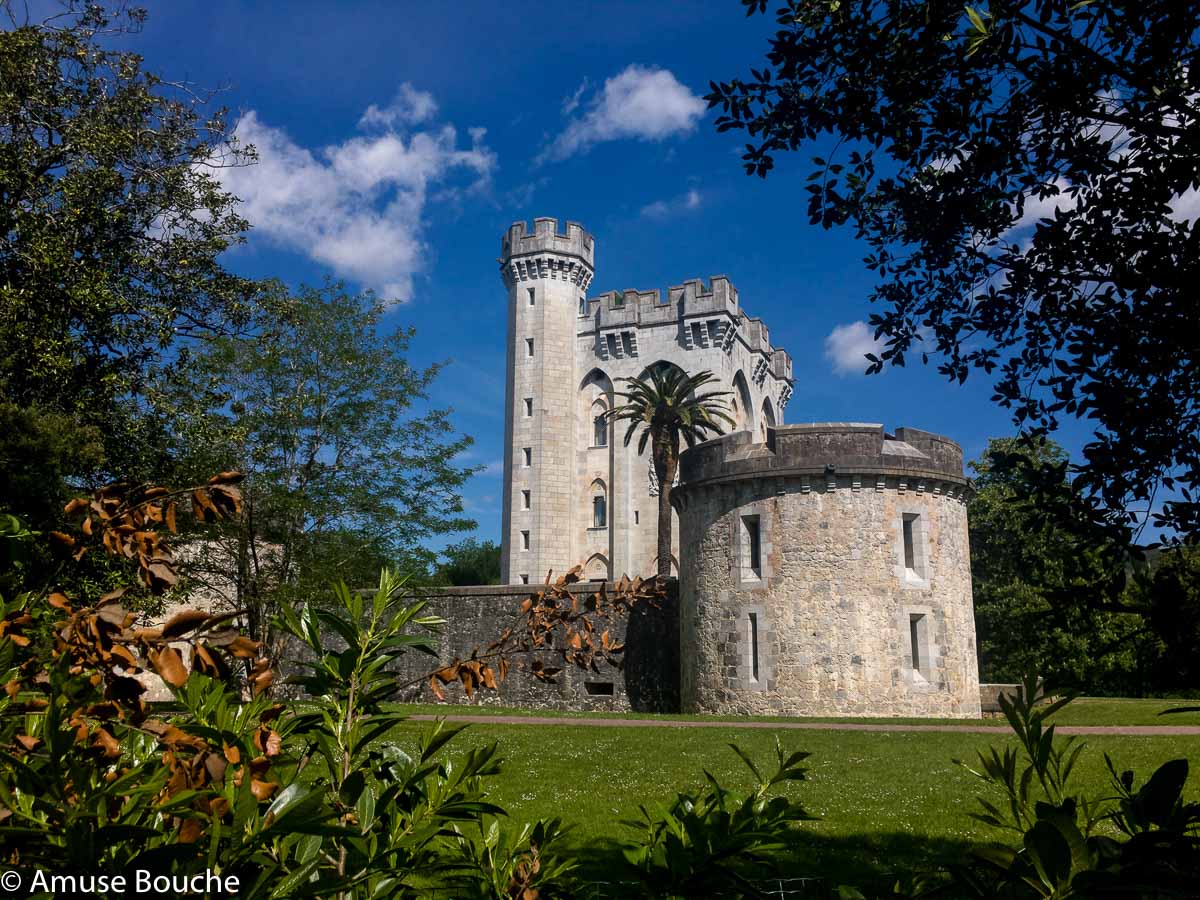 This is how we ended up at Castillo de Arteaga, a place that caught our attention for some time on Relais & Chateaux website. Castillo de Arteaga is quite an unique place. An original 13th century castle rebuilt by Napoleon the 3rd and transformed into an outstanding hotel nowadays.
What did we like best about Castillo de Arteaga?
•    Not just a hotel, a unique place, impossible to replicate in a different context
•    One of the most romantic places we visited recently
•    Amazing position – in a natural reservation
•    Food – a great restaurant included in the Michelin guide
•    Some of the most famous beaches in the Basque Country are close by
What we didn't like?
•    It's hard to pick something on the "less positive side", as the entire stay was above expectations. Probably the distance to Bilbao could be a disadvantage if you want to discover the city more. There are 40 kilometers to Bilbao (about 30 driving minutes)
Castillo de Arteaga. History and Present
The castle, originally built in the 13th century, was restored by Emperor Napoleon the 3rd and Eugenia de Montijo in Neo-Gothic style, when their son was proclaimed citizen of honor of Bizkaia region.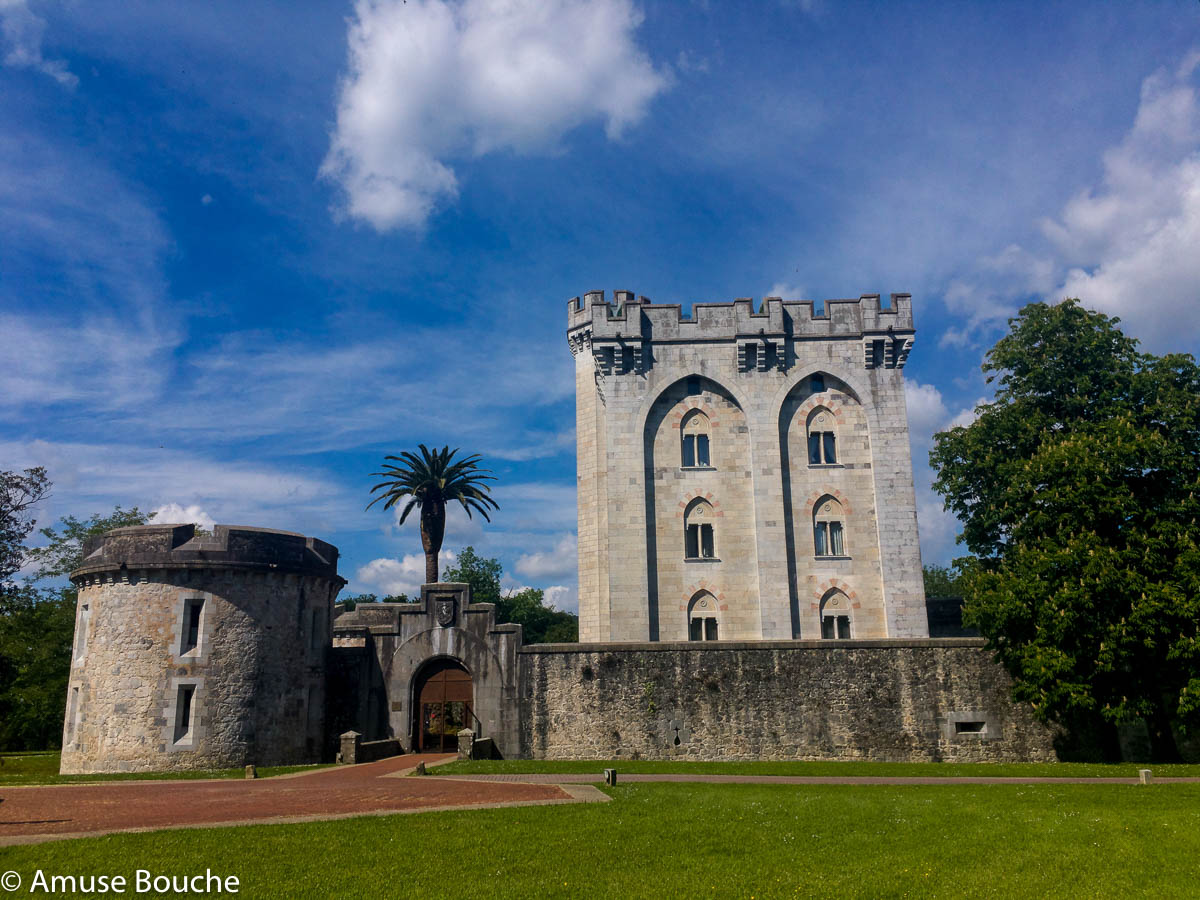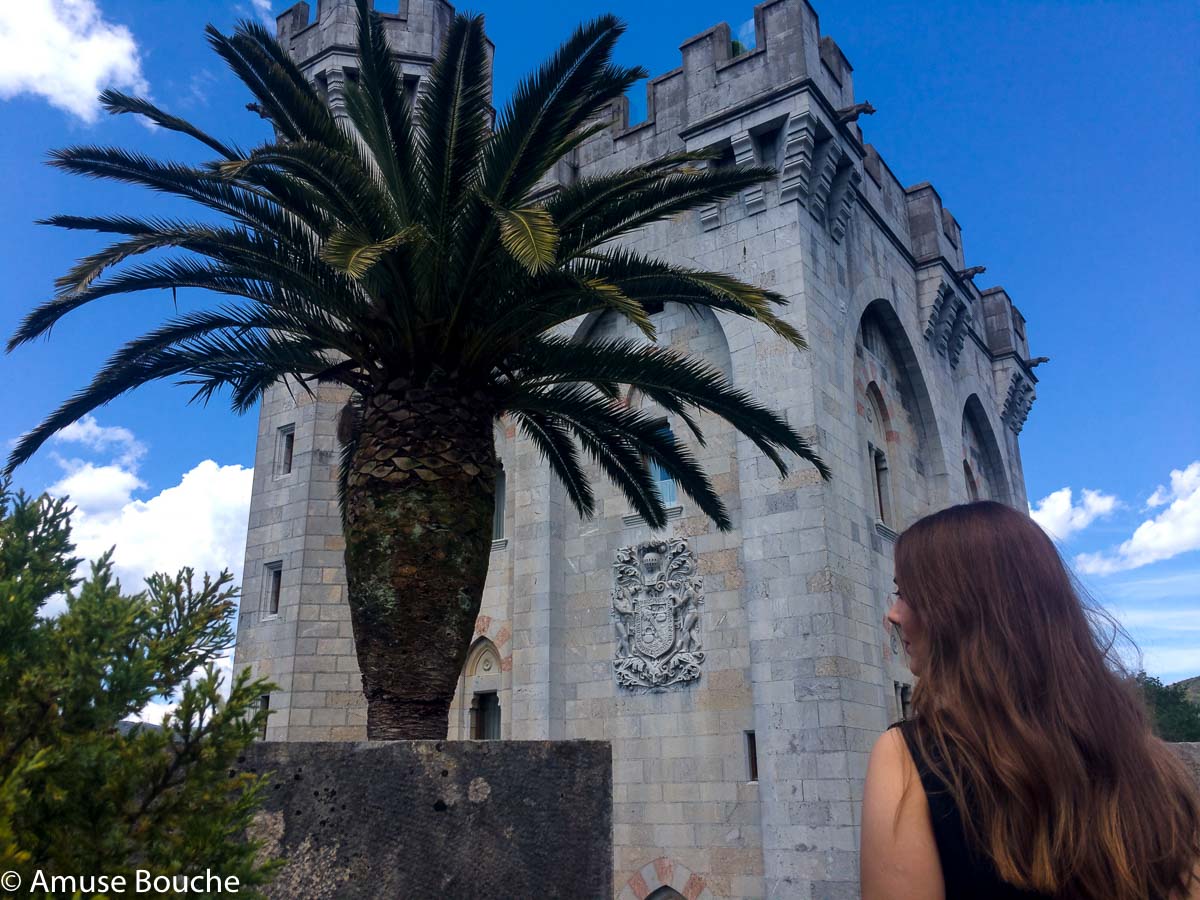 The hotel Castillo de Arteaga took shape after 2000's, when the property was bought by Garbine Azkuenaga, the current owner. Starting with 2012 Castillo de Arteaga is part of Relais & Chateaux, a network known for its selection of extraordinary properties and some of the best restaurants in the world.
If you are a Game of Thrones fan (like us) you will be interested in this: a part of the crew visited Castillo de Arteaga while filming for the 7th Season. And Emilia Clarke (Daenerys Targaryen) celebrated her birthday here. If you are lucky maybe you get her room 🙂
Location
Castillo de Arteaga is located in an UNESCO natural reservation, Urdabai biosphere, very close to Oka river estuary. An area with dreamy landscapes, a true paradise for bird lovers and romantic couples. The closest town is Guernica (depicted by Picasso in one of his famous works) while Bilbao sits 40 kilometers away.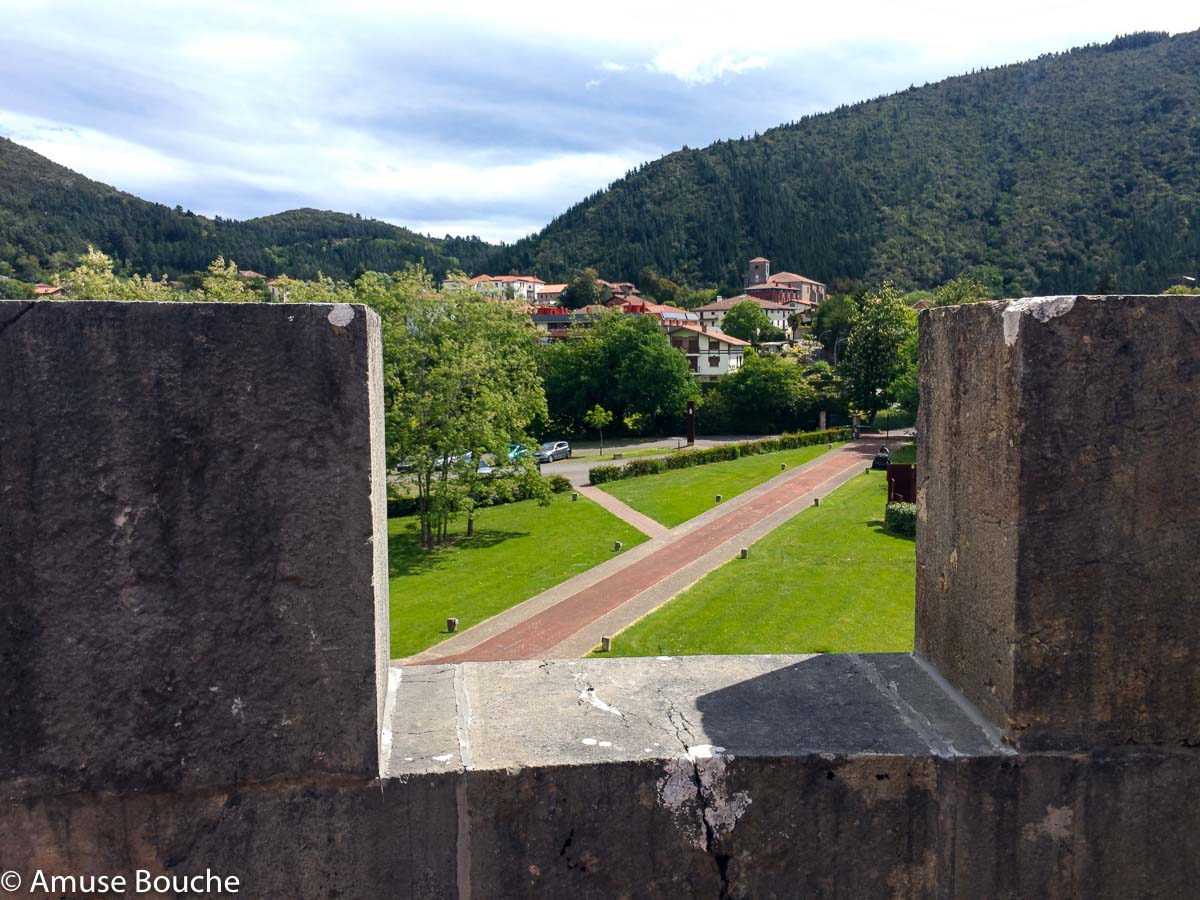 Two of the most popular beaches in Basque Country, Laida and Laga are very close.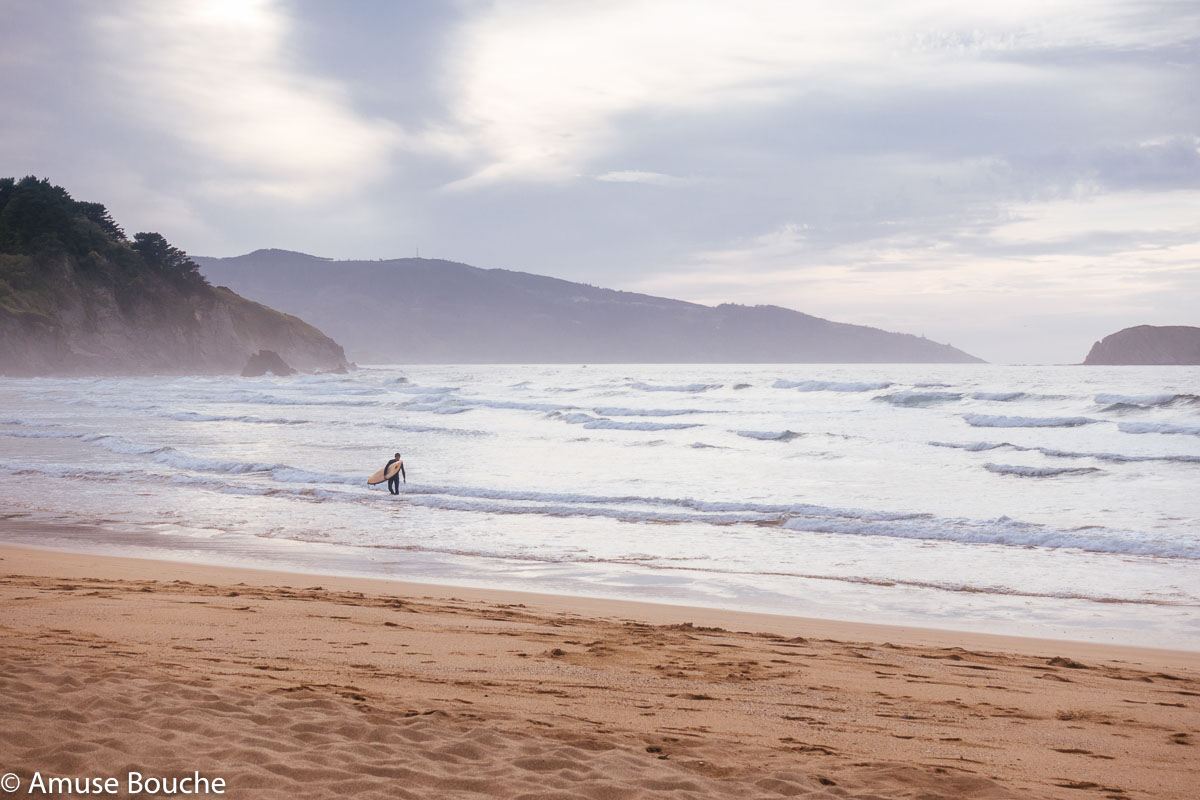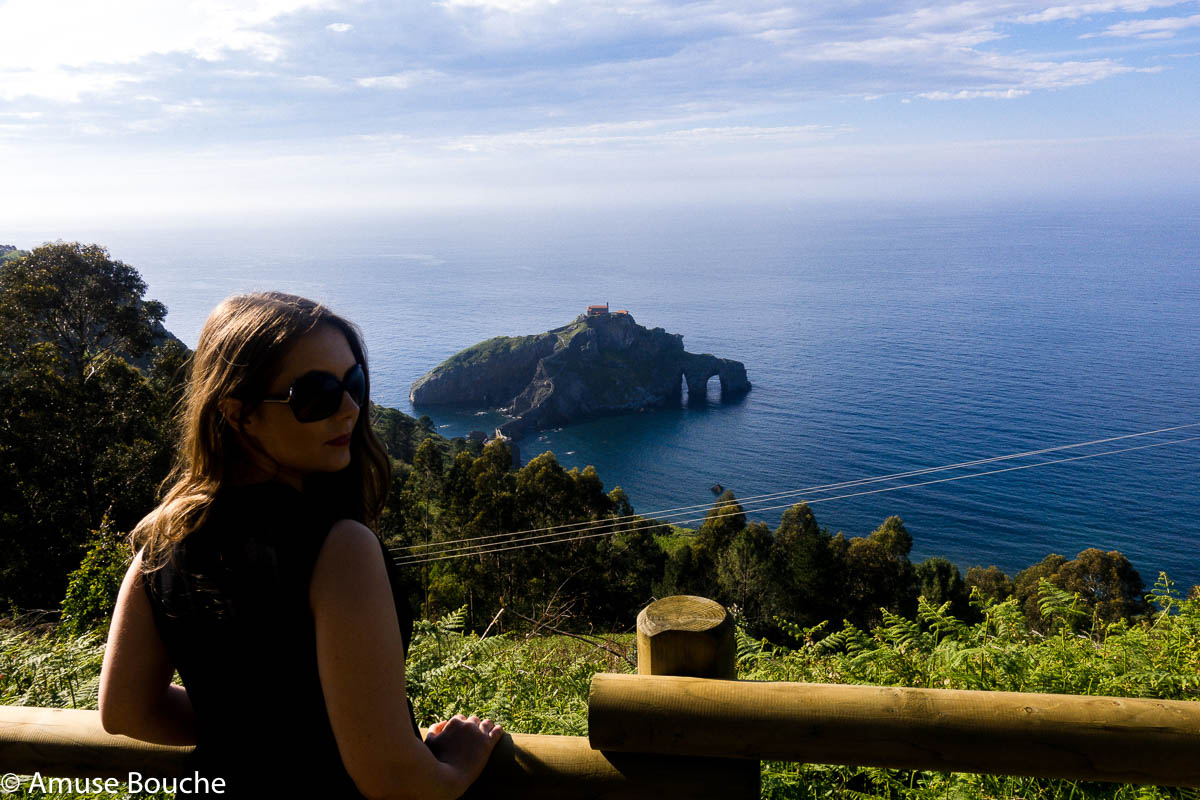 San Juan de Gaztelugatxe – a famous touristic objective from Basque Country and a filming location for Game of Thrones (just 30 minutes away from Castilllo de Arteaga)
Rooms & Interiors
From a design perspective, Castillo de Arteaga is a successful mix between "medieval origins meets 19th century" along with modern furniture and technology. From massive stone walls to bird shaped iron staircase to Air Condition and Led TV.
There are only 13 rooms available, each one with a unique design. The rooms are hosted in the four towers and the main building. We chose a Junior Suite for our stay. An option that came with half castle tower. How romantic and cool is to have your own tower? It was a special feeling.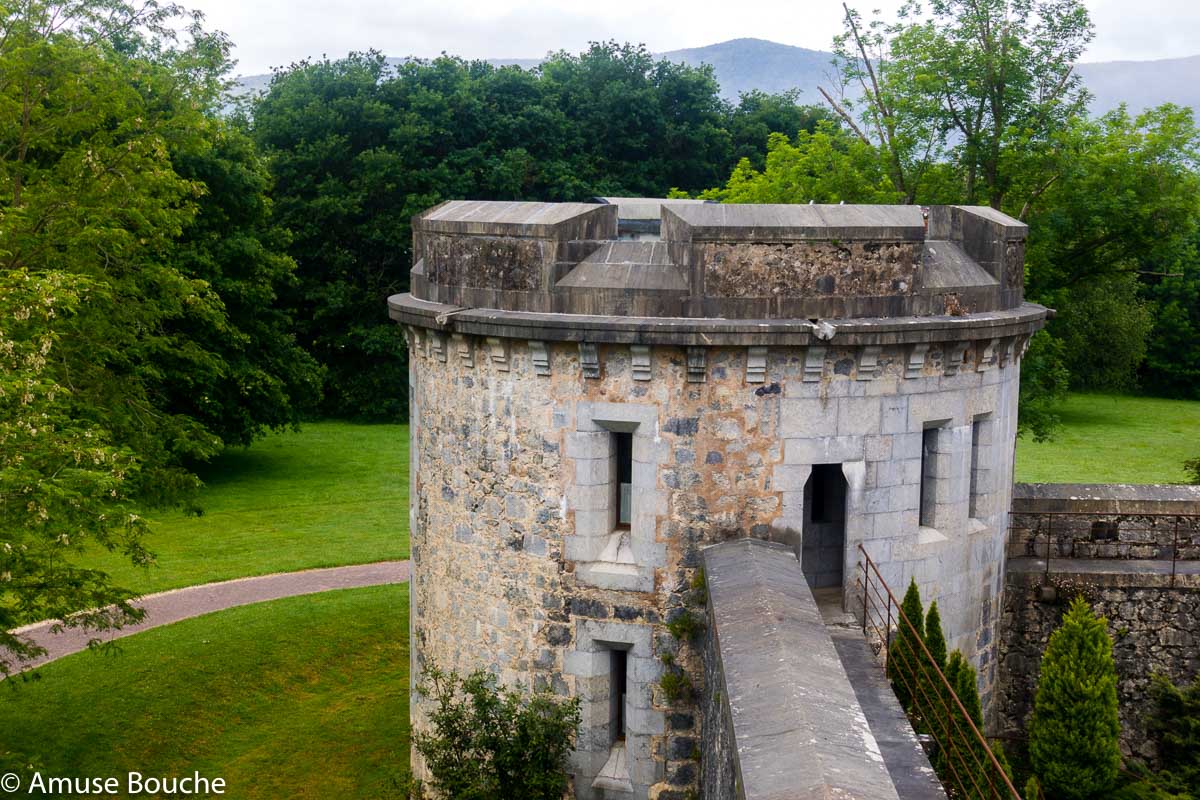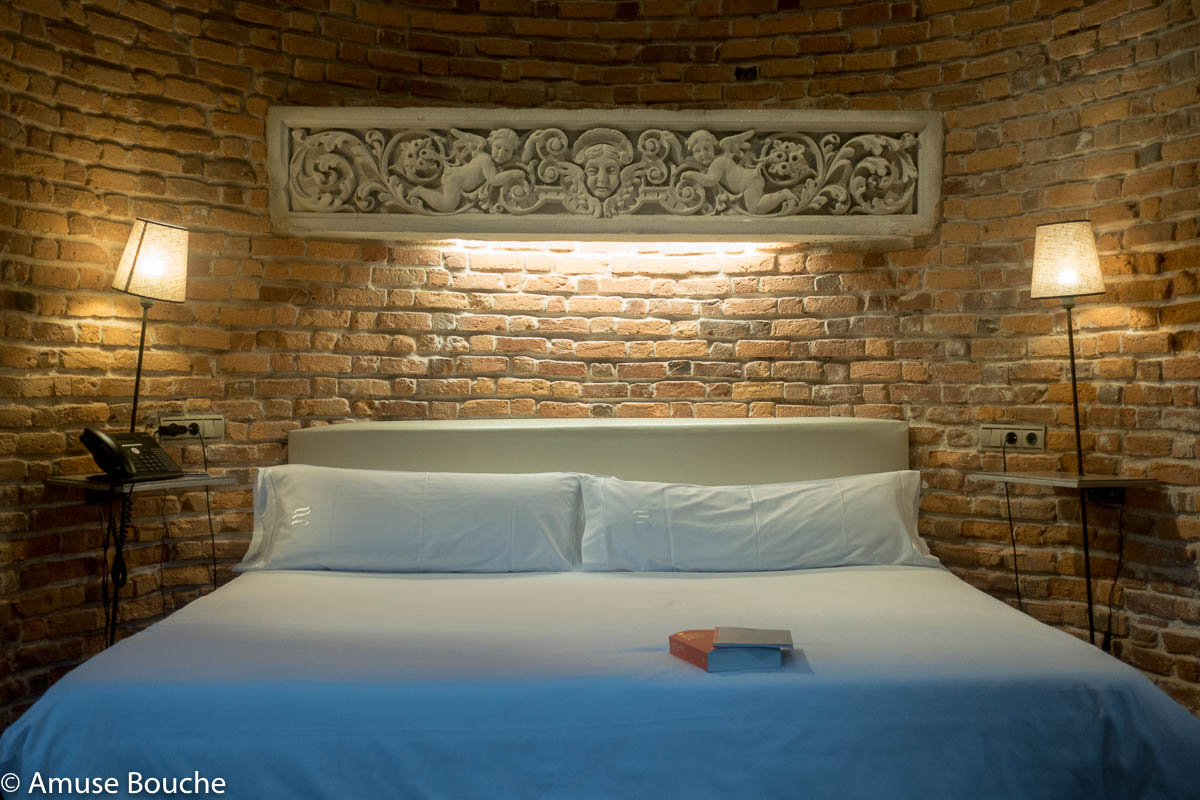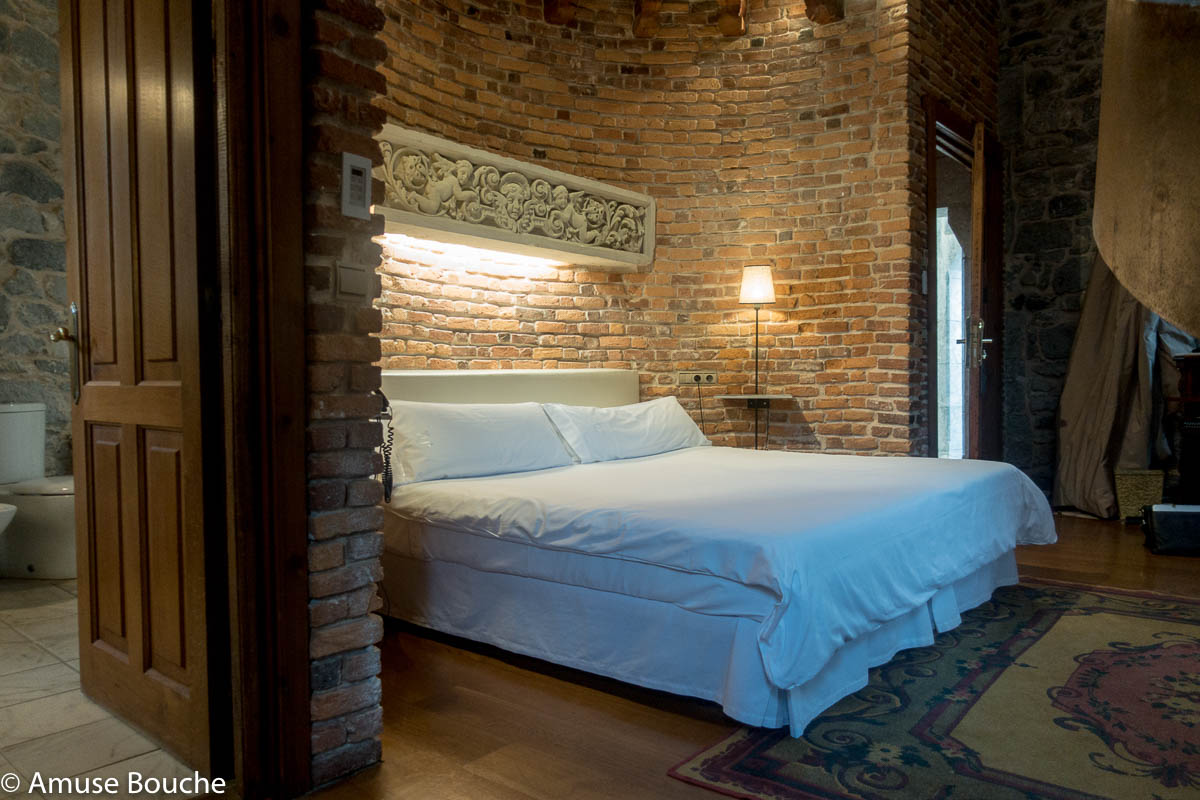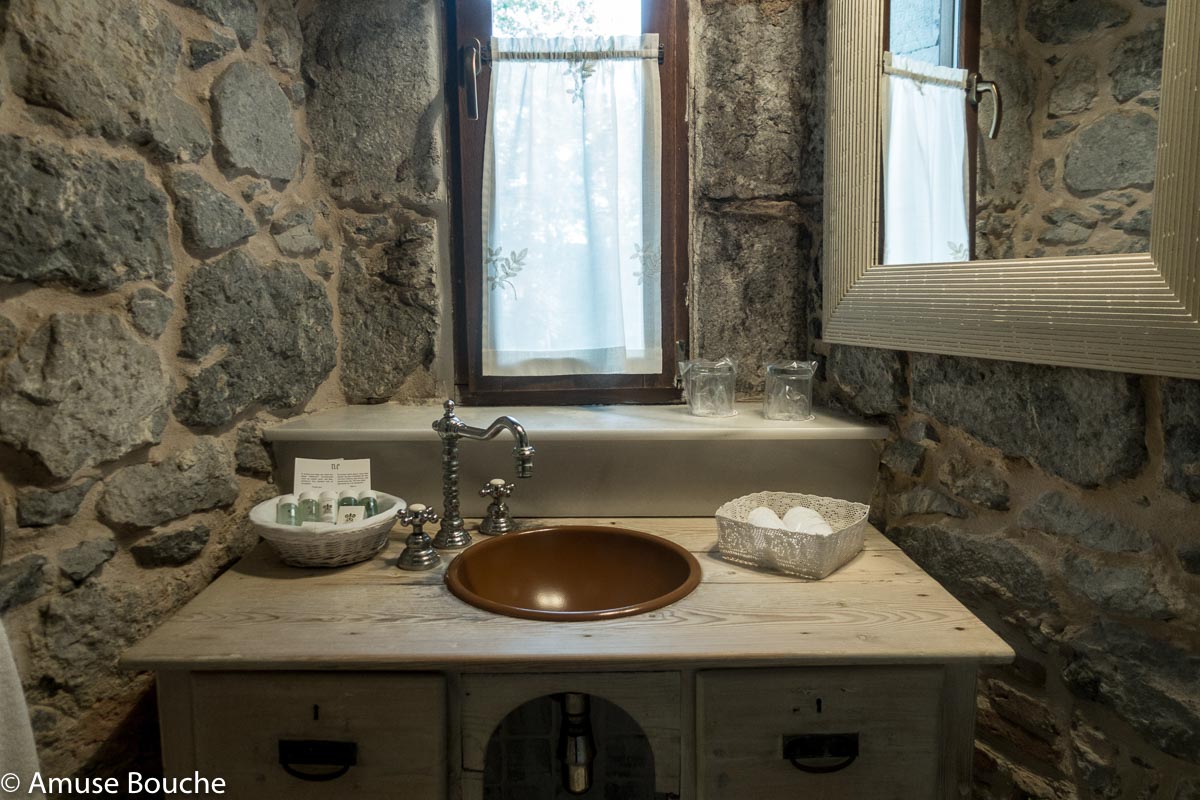 To get into details – our spacious room with round walls had a terrace of the same size on the upper floor, "the actual tower". A great place to enjoy a sunny day or just to have a drink by night. We used it to kick start our day with the traditional morning coffee along with some nature infusion.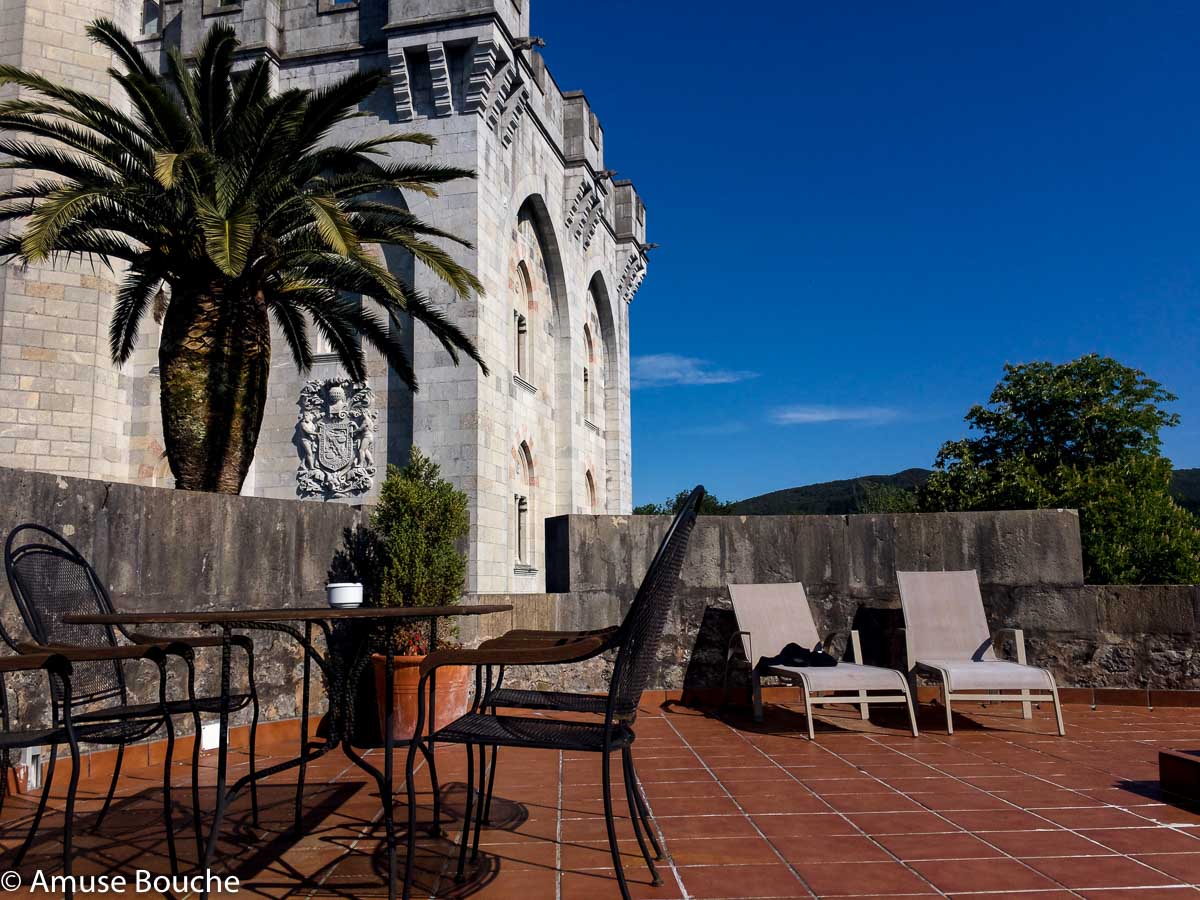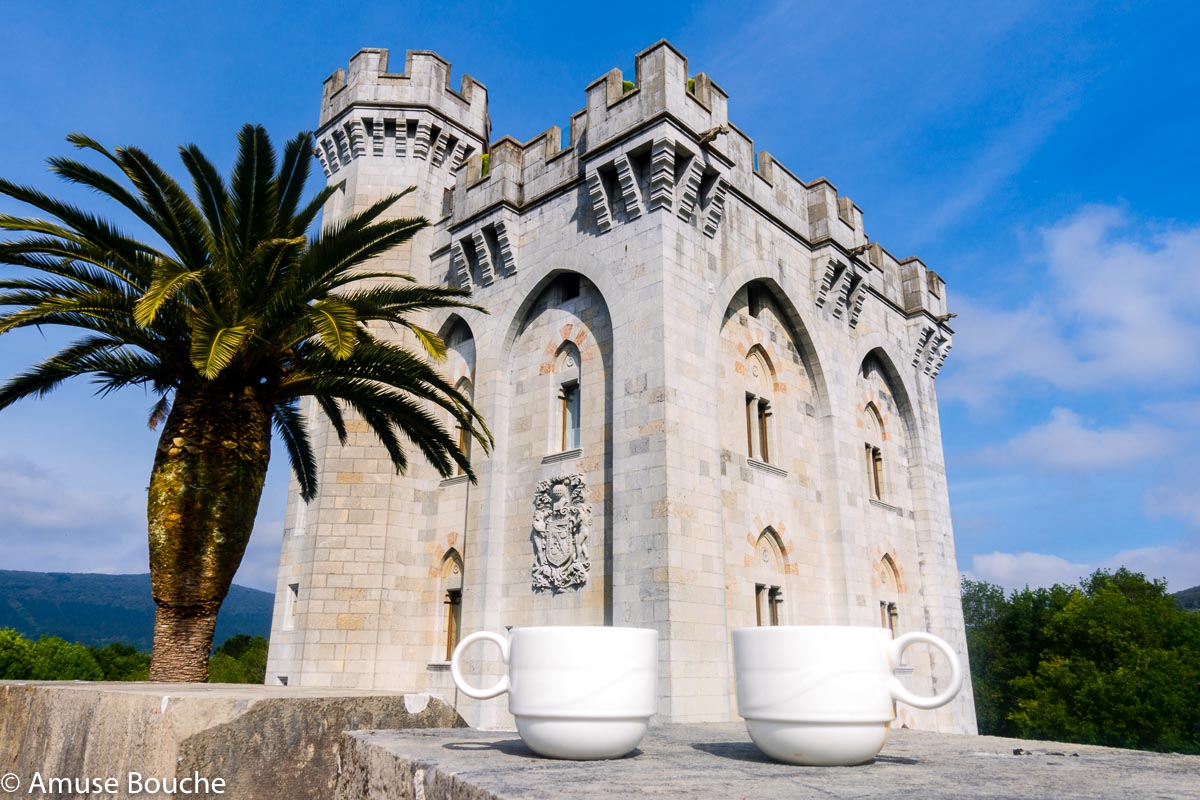 Restaurant
The restaurants are an important part of Relais & Chateux culture and identity. This status comes also from the impressive number of stand-alone restaurants that are part of the network. That includes also some of the best from The Basque Country like Arzak(3*), Akelare(3*) or Mugaritz(2*). Eleven Madison Park (New York), the current number one in the World's 50 Best 2017 list is also part of the same network. Impressive.
Getting back to Castillo de Arteaga, their restaurant is excellent. It's worth getting here even just for a meal. Top local ingredients from seafood to txakolí, home-made bread and pastry, a la carte and tasting menu options. And some memorable dishes.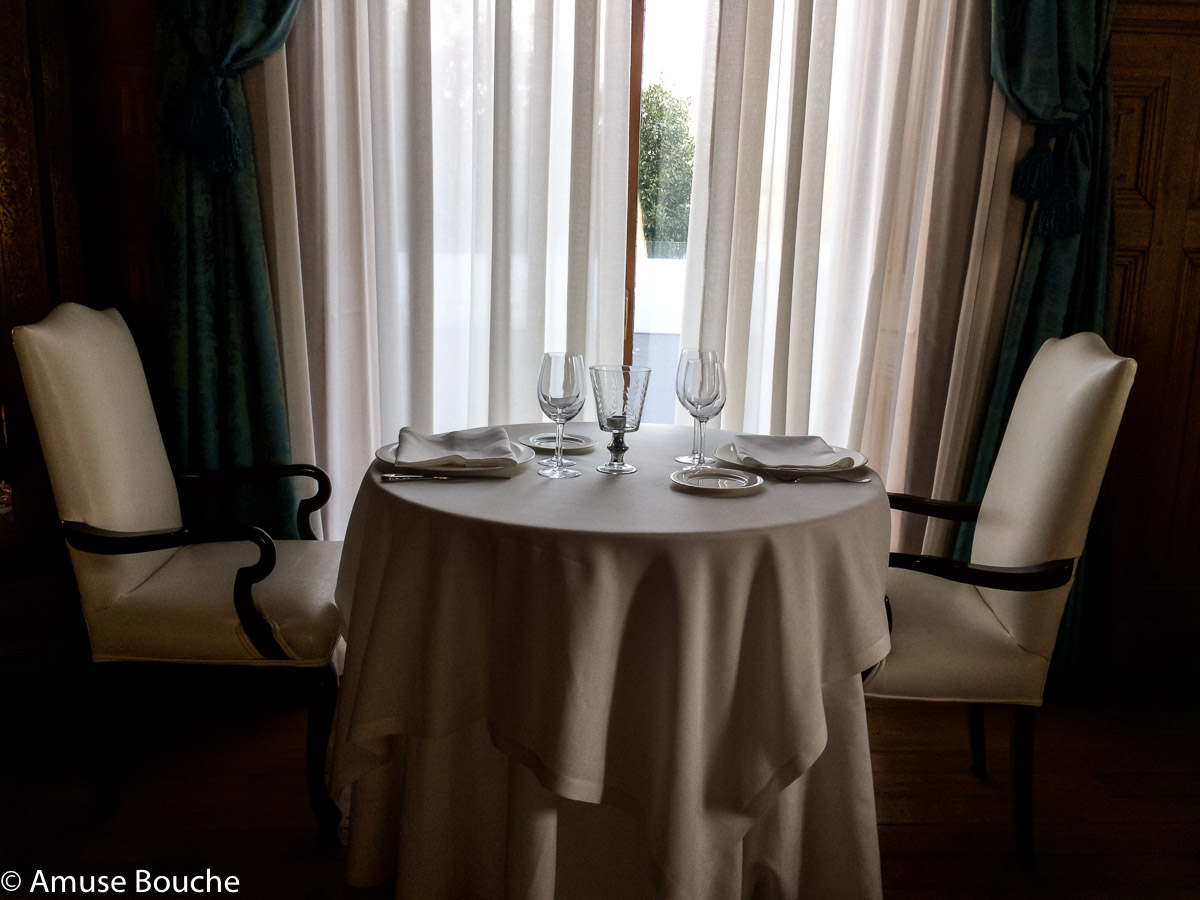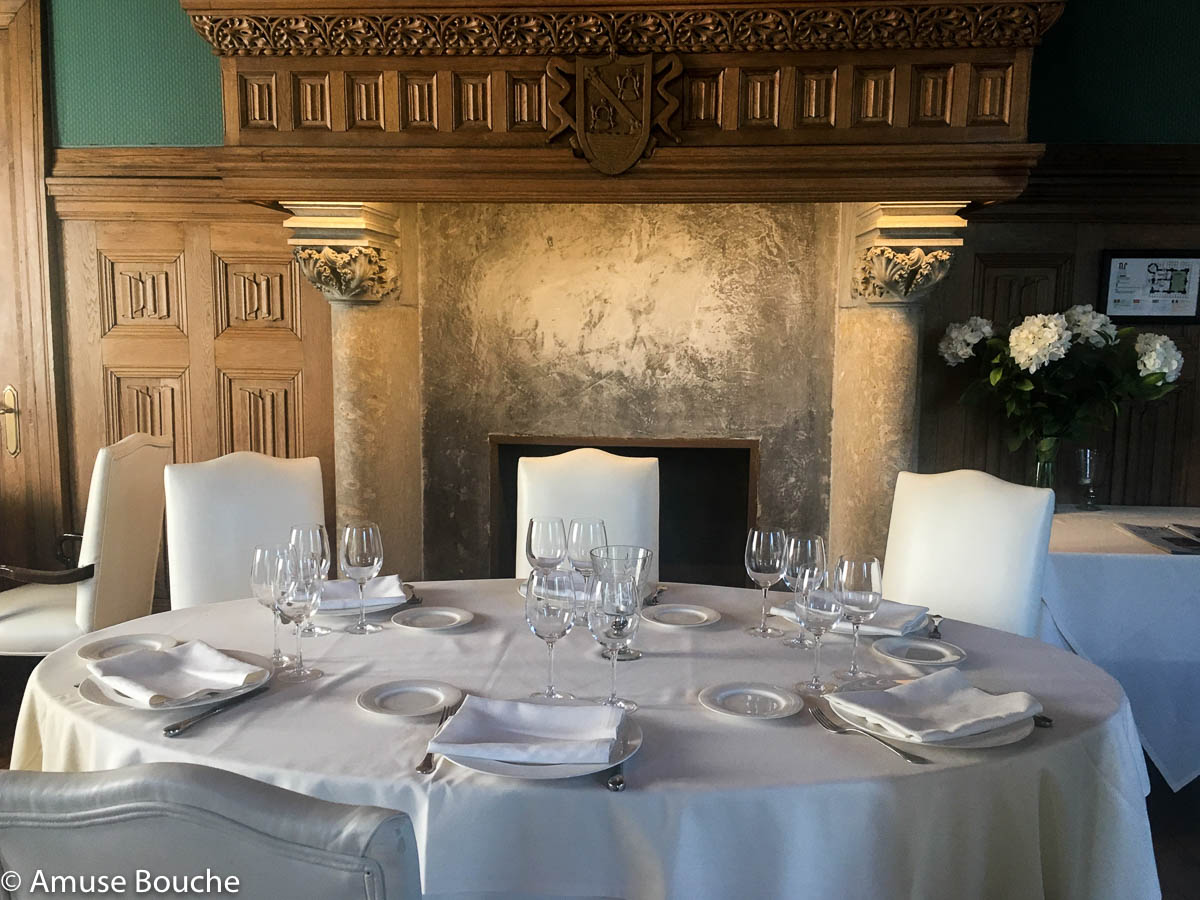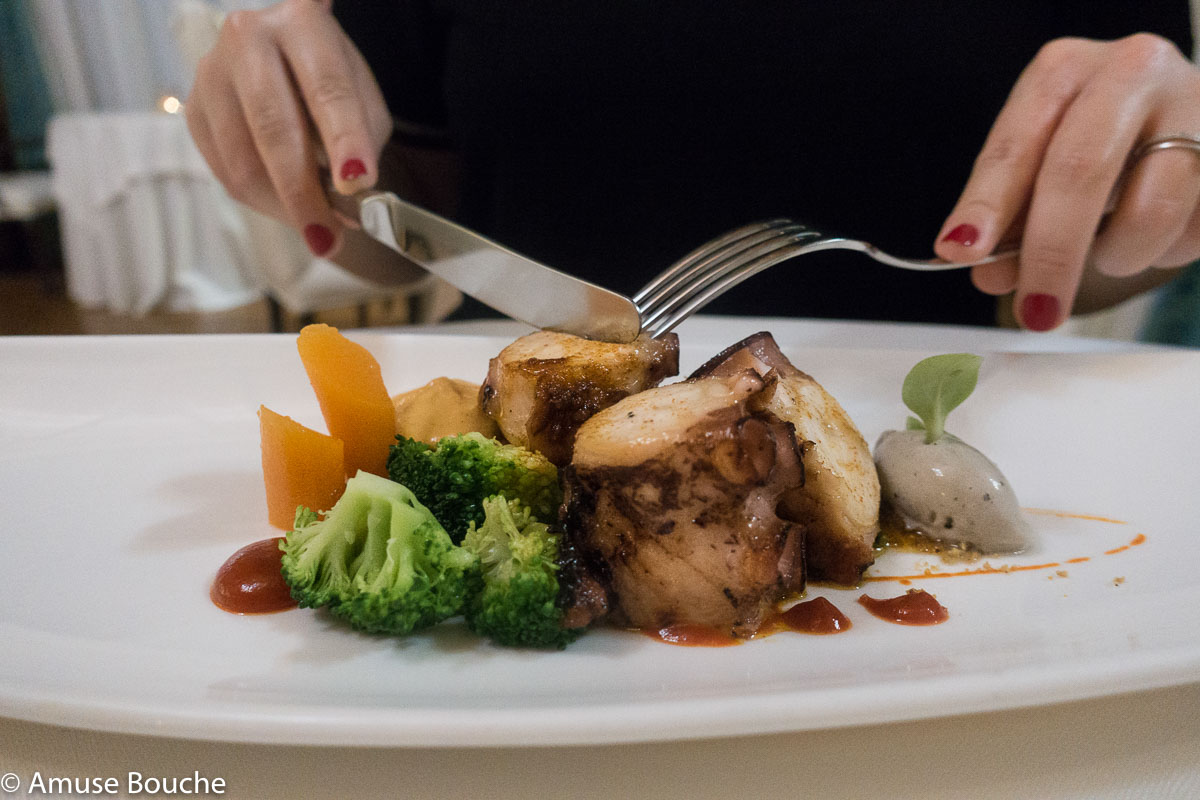 Char Grilled Octopus with Black Olive Juice Ice-Cream and Potato Foam
Breakfast is included in the room price. We got our own small buffet right on the table. Including croissants, Jamon Iberico, local cheese, eggs, Fresh Orange Juice and other goodies.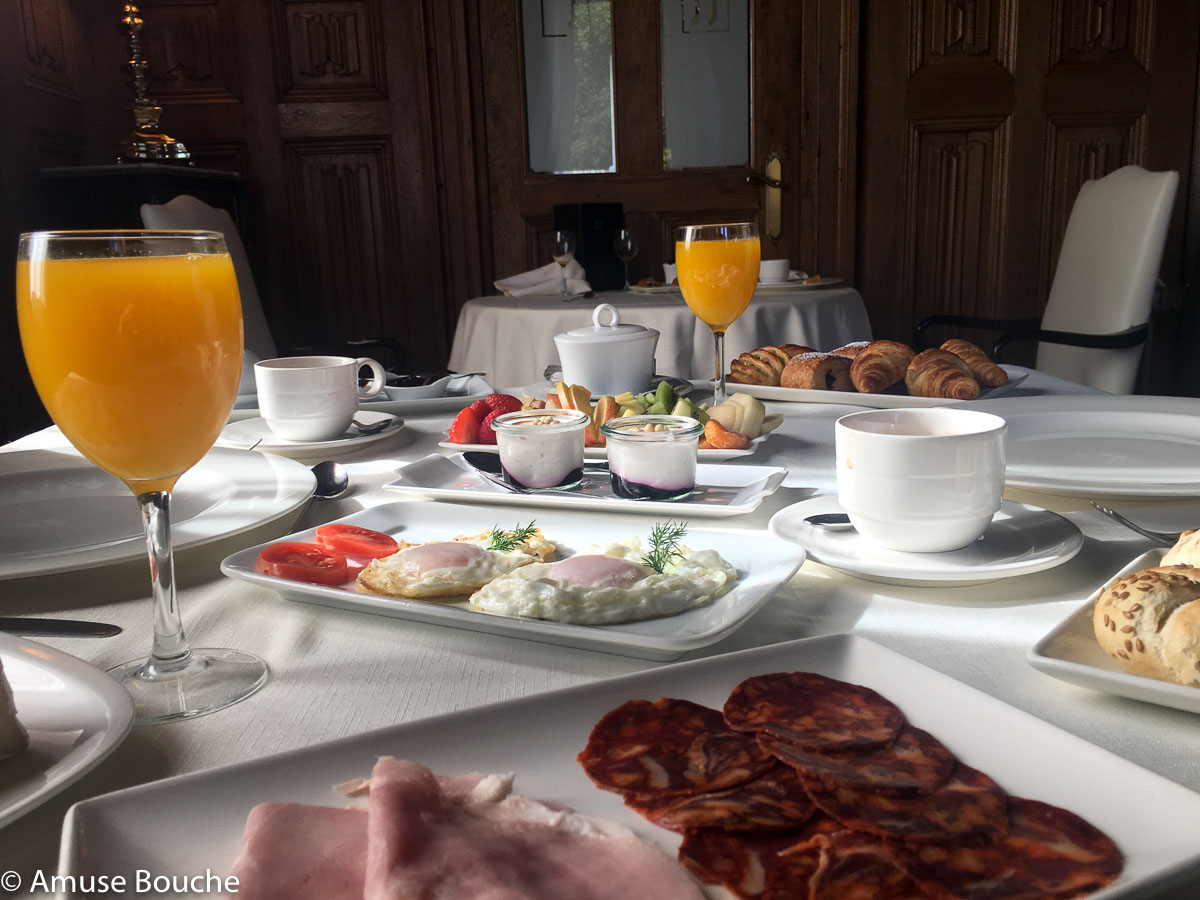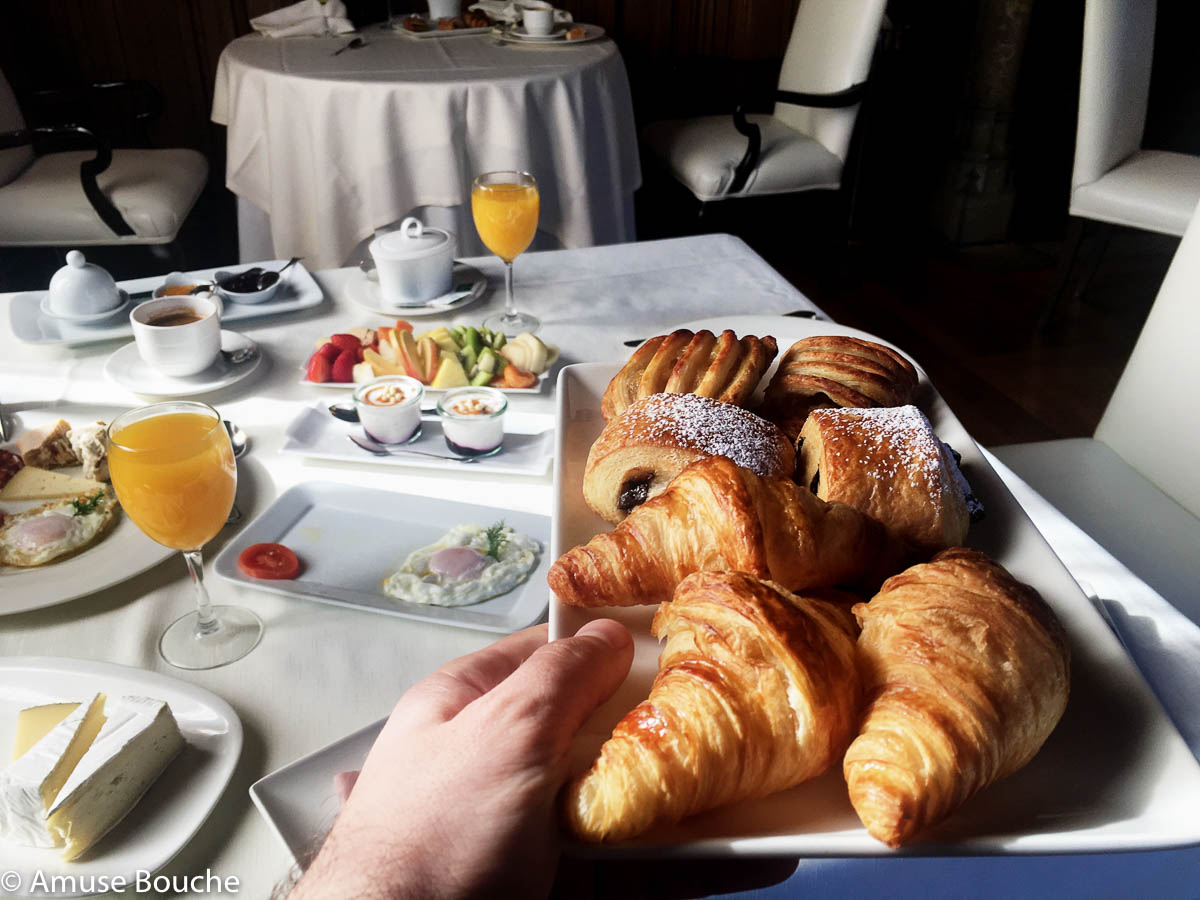 Services
The staff is friendly, informal but at the same time very discreet as a presence. So that we could fully enjoy this romantic place. Special mention for the recommendations we received for dinner, both food and wine.
Life in a castle comes with some "sacrifices" 🙂 The hotel does not have a SPA. It wasn't a problem for us, but it's good to know if you cannot live without it.
Bonus: One of the Suites has its own swimming pool on the rooftop. It's something to consider if you get here during the summer months.
Pricing
A standard room at Castillo de Arteaga is app. 160 euros in low season and can get up to 200 euros in high season. The Junior Suite (our choice) starts from 220 euros. Considering how unique is this place, the services and the fantastic food, we believe it's a great deal.
If you consider coming here it's important to book in advance. The number of rooms is limited and during the summer months Castillo de Arteaga is a popular location for weddings. We would go for May/June or September/October.
You can find more details about Castillo de Arteaga here.