When we're not eating our way through culinary destinations around the World, we like to explore Bucharest, our hometown. So, where do we eat in Bucharest? It's a question we hear so often that we've decided to gather all our favorite places in one article and update it on a regular basis.The list includes mostly restaurants we visit frequently.
1. Fine dining
The Artist
The Artist reopened at the beginning of 2017 in a historic building on Calea Victoriei. It has the same approach in terms of menu and dishes as "the old" restaurant. It has kept the high standard that brought him in front of the list when it comes to fine dining restaurants in Bucharest.
The Artist menu in a nutshell: short, quite innovative, changes every season, many local ingredients.
More details about our first visit to The "new" Artist here.
Calea Victoriei 147, www.theartist.ro
La Cantine de Nicolai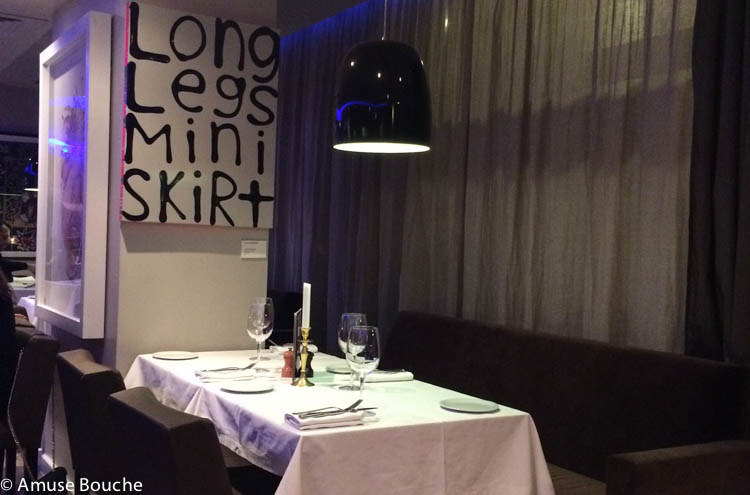 One of the restaurants we visit pretty often, especially during the weekends. The dishes are not sophisticated but they are tasty. La Cantine de Nicolai also has some of the best services / staff in Bucharest. We also use it as a place for business lunch / meetings.
Str. Povernei 15-17, www.lacantinedenicolai.ro
Le Bistrot Français
This is another restaurant that was subject to relocation. Le Bistrot Français left its old location near the Hilton Hotel and moved just around the corner, in a good looking historical villa on Golescu street. The menu here is mostly in the classic meets modern French style area.
The service is good and they have the best wine selection in Bucharest. Unfortunately, they don't have a sommelier, the recommendations are made by the general staff. That's one issue to be fixed.
Nicolae Golescu 18, www.lebistrotfrancais.ro
Poesia
Italian dishes, great set-up in the Northern part of the city, romantic, cozy atmosphere. We recommend it as a good option for "date night", but also for bigger groups of friends.
Bulevardul Aviatorilor 76, poesia.ro
Domeniul Manasia  
This is actually a place outside Bucharest, but it definitely worth the trip. Manasia is placed about 50-60 driving minutes away from the city.  Manasia stands for an impressive mansion and its luxurious interiors, a huge natural park and for one of the best culinary journeys Romania has to offer, crafted by chef Alex Iacob. In order to dine here you have to look up for their weekend events.
Intrarea Conacului Nr. 1, Manasia, www.domeniulmanasia.ro
Other places we like: Joseph by Joseph Hadad & Casa di David.
2. Casual. Bistro & Italian
Voila Bistro
Relaxed, cozy atmosphere in an interbelic villa. The menu has a French touch, but also puts a lot of focus on local, seasonal produce. Voila has a daily menu with 5-6 dishes displayed on a board, plus a permanent one where "zacusca" gratin and confit du canard are some of the top hits.
Constantin Budisteanu 18, www.facebook.com/Voilalebistrot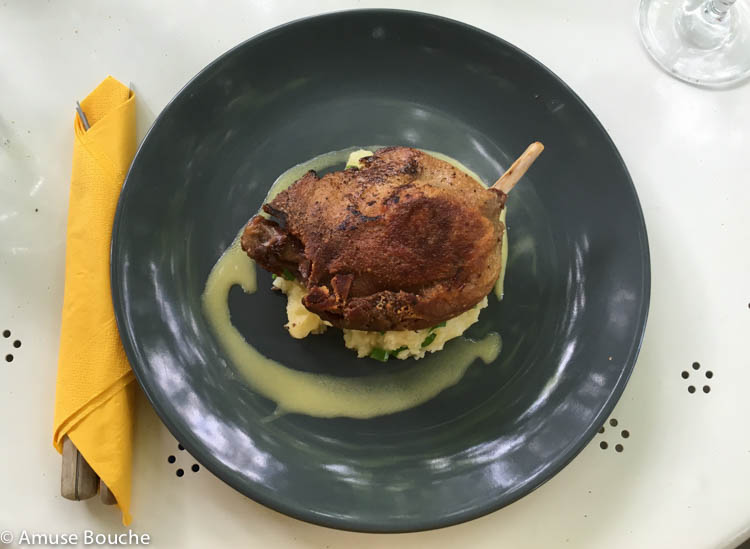 Tasting Room by Ethic Wine
Probably the best bistro/wine bar mix you can find in Bucharest. Good fusion cuisine dishes and great wines even by the glass. Good choice for lunch and evenings with friends.
Puțul lui Zamfir 64, tastingroom.ro
Kane World Food Studio
A bistro with Scandinavian influences opened at the beginning of 2017. It has a different menu for lunch and dinner, many Asian-inspired dishes and tasty food. With particular reference to Honolulu and Tokyo Bowls, quinoa salad with salmon or goat cheese and chicken salad. It's also a good option for breakfast.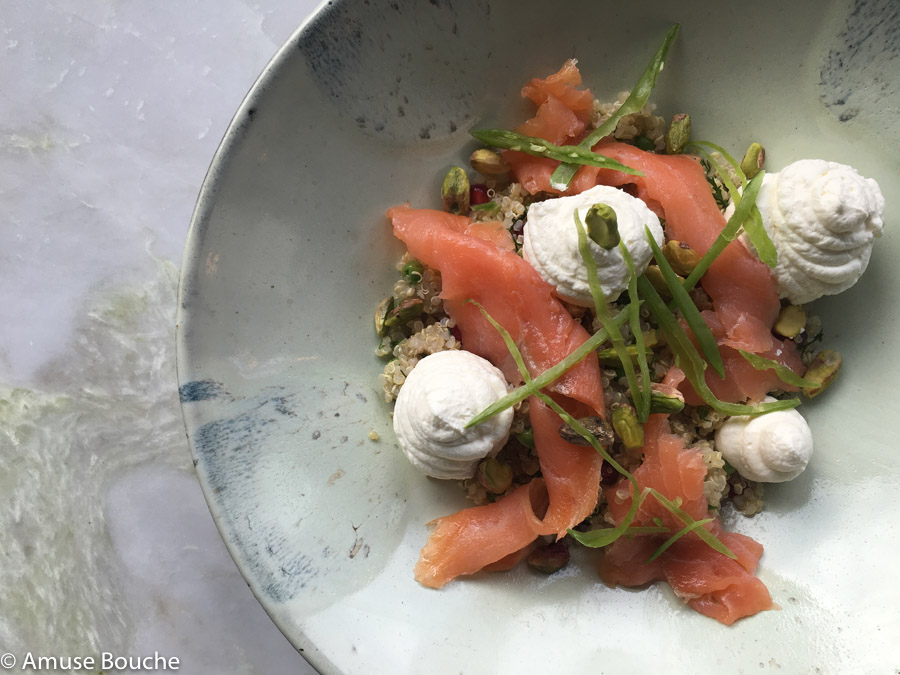 Tunari 60,  www.kane-restaurant.com
Mahala
This is the address to add in your bookmarks if you're interested in tasty Contemporary Romanian dishes. The menu also has some international dishes. We hope it's just a temporary thing cause it's quite affecting the concept. Great atmosphere, industrial design with a Romanian twist, good wines by the glass, friendly staff.
Palatul Bragadiru, Calea Rahovei, Nr. 147-153, Bucuresti, www.restaurant-mahala.ro
Da Giulio
This one is the best Italian restaurant in town in our opinion. And one of the places where we're quite regulars. We probably eat here 2 or 3 times a week, for lunch or dinner.
It looks like a provincial trattoria, nothing fancy. But the food here is as close as you can get to Italy, in Bucharest. Special mention for their pasta. We always offer special attention to the first 2 pages of the menu, including the daily or weekly specials.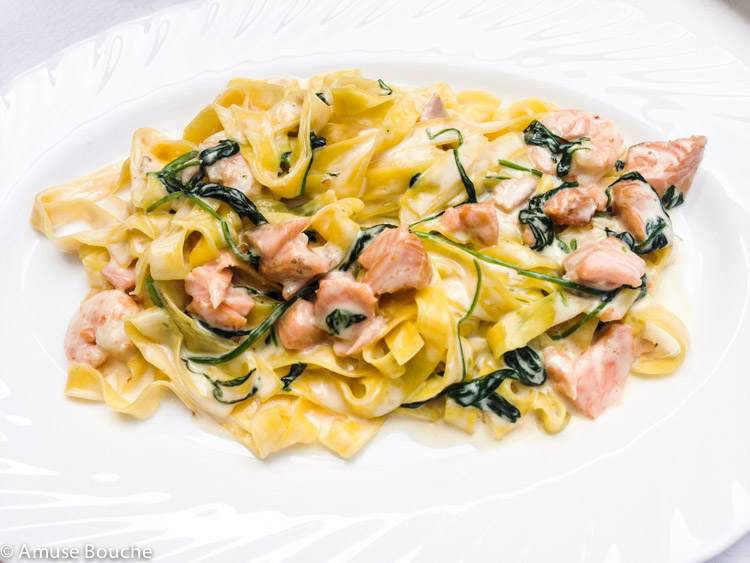 Popa Stoica Farcas 29
Grano
A good Central/Northern option for an Italian meal. It also has a small shop inside where you can buy most of their ingredients. Special mention for their lasagna/vegetarian lasagna.
Putul lui Zamfir 40, www.grano.ro
Capricciosa
Probably the favorite Italian restaurant of those living in the Northern part of the city. You need a reservation if you plan a visit here over the weekend . An indicator of the high quality of the food here. It's not a place we visit that often, but when we do, we usually order from the daily or weekly specials.
Ion Ionescu de la Brad 2, www.restaurantcapricciosa.ro
I Regali di Francesca / Degusteria Francesca
This is basically a small bistro inside an Italian Deli shop. A good option for a fast lunch with some simple, Italian dishes: salads, panini, crostini, prosciutto di San Daniele or 36 months old Culatello di Zibello.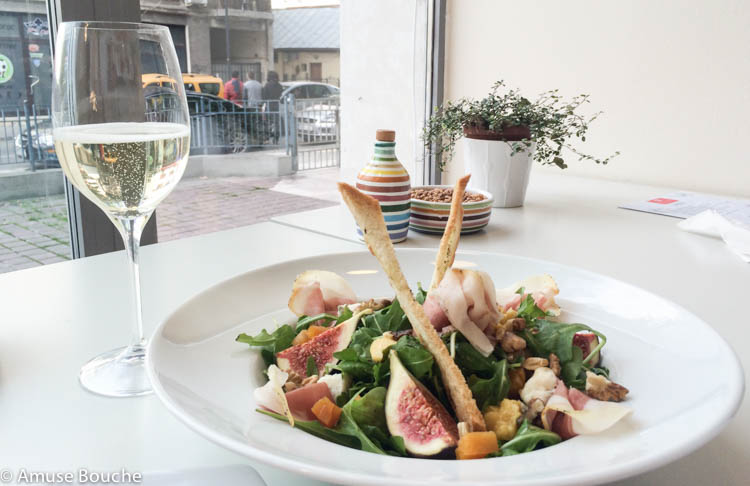 Mihai Eminescu 102-104, www.iregalidifrancesca.ro
3. Pește & seafood
Raionul de Pește  
This one is actually a fish bar in Dorobanti Market. It has the best fresh fish in town and a lively atmosphere. Great for lunch. Classics include the Seafood Soup and Tokana.
Calea Dorobanți 184, www.raionuldepeste.ro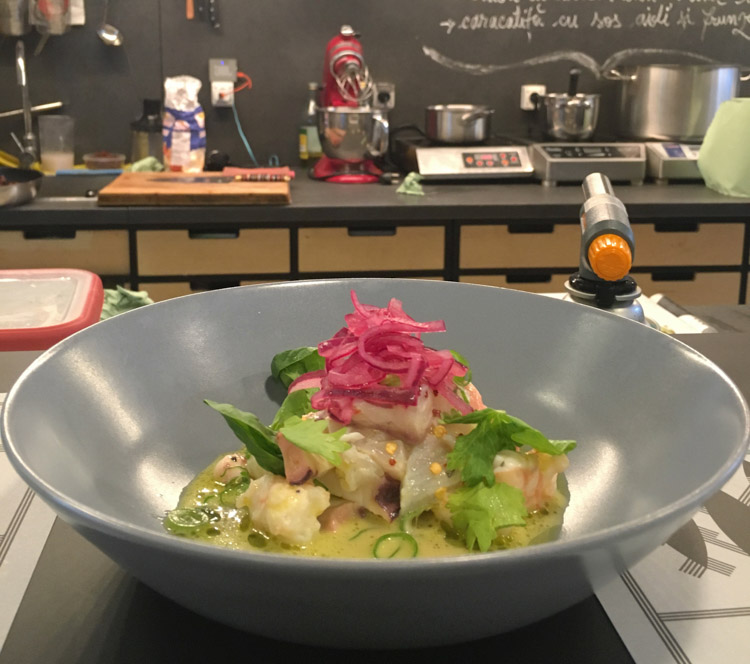 Ancora
We usually come here when we're in the mood for some good fish along with more than 2 glasses of wine. Meaning a longer and more elegant meal than the one we can have at Raionul de Peste.
The restaurant looks good, with a lot of white and natural wood, a fireplace and walls of glass looking over Herastrau Park. When we come here with friends, we usually go for the bigger wild fish cooked in salt. Ancora also has a good selection of local fish.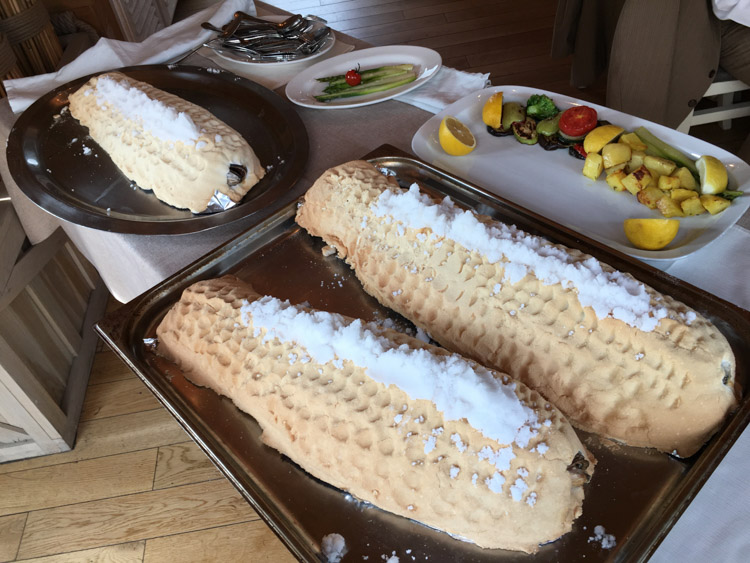 Șoseaua Nordului 7-9, ancora-cherhana.ro
4. Romanian traditional

Zahanaua Zexe
Our favorite traditional Romanian food in Bucharest.You need to try their home made mici, Patricieni sausages, spicy zacusca or sturgeon zacusca, along with jumari, ciorba de perisoare or fudulii.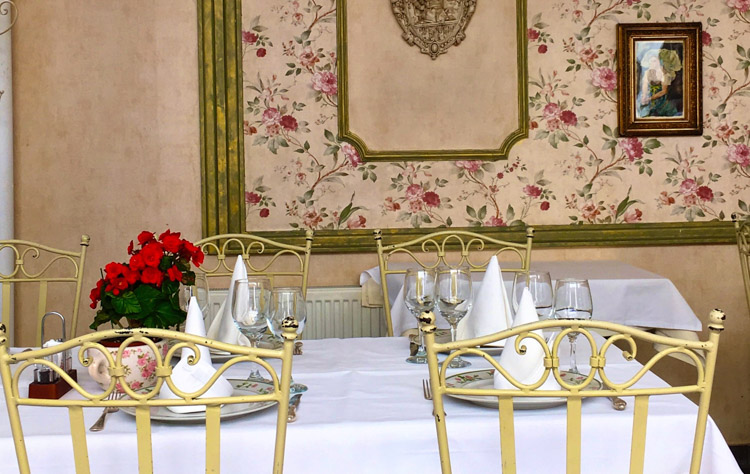 Icoanei 80, www.zexe.ro
Caru cu Bere
Great location and atmosphere. The food is ok, not as tasty as the one serving at Zexe, but the atmosphere and its position in the Old City makes it the no.1 choice for foreigners.
Stavropoleos 5, www.carucubere.ro
5.Pizza, Steak & Burgers  
Pizza
We don't eat pizza often but when it happens it's usually at Animaletto Pizza Bar.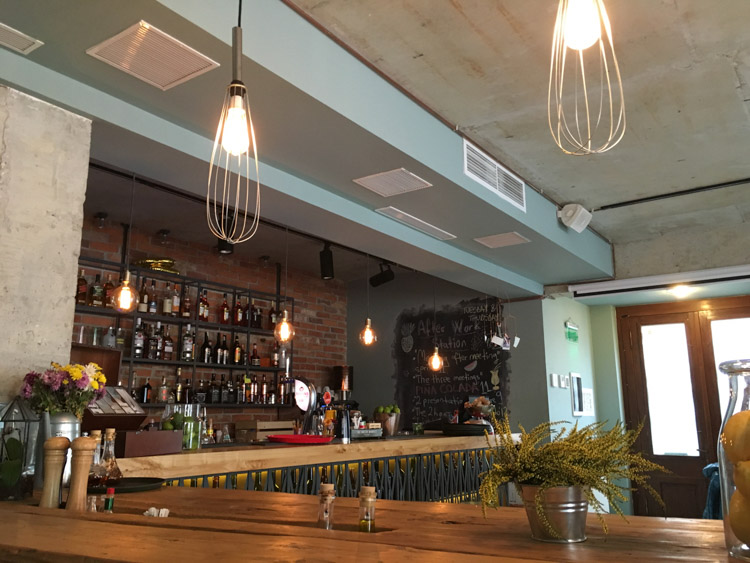 Str. Visarion 10, www.animaletto.ro
Steak
There are many steakhouses to choose from in Bucharest. The one we choose most frequently: Red Angus.
Str. Franceză 56, www.redangus.ro
Burgers
You can find burgers almost everywhere in Bucharest and sometimes it's hard to make the difference.Our favorite: Switch.Eat
Str. Horei 34, www.switcheat.ro
6. Breakfast
We usually go out for breakfast during the weekends.
Frudisiac
Our favorite place for breakfast in Bicharest. For the selection of dishes, people and lively atmosphere. Must try: egg-vocado with  extra toping of mushrooms and ricotta pancakes.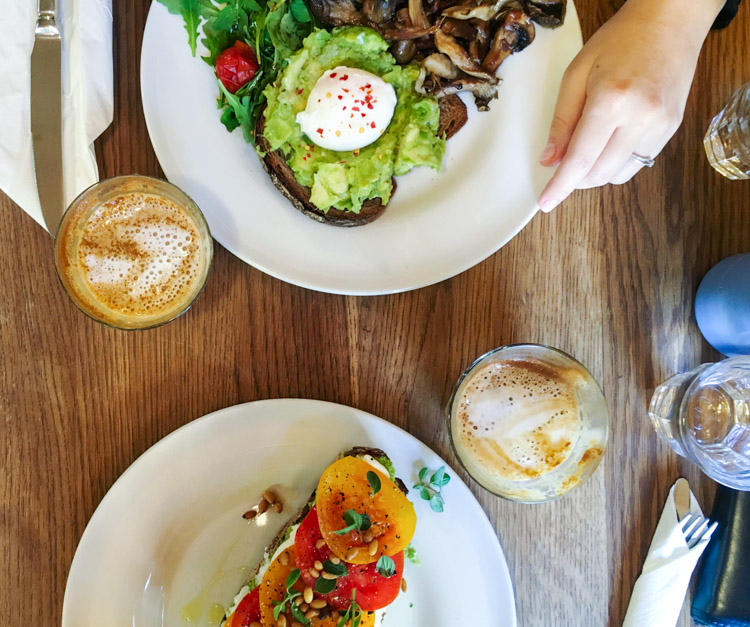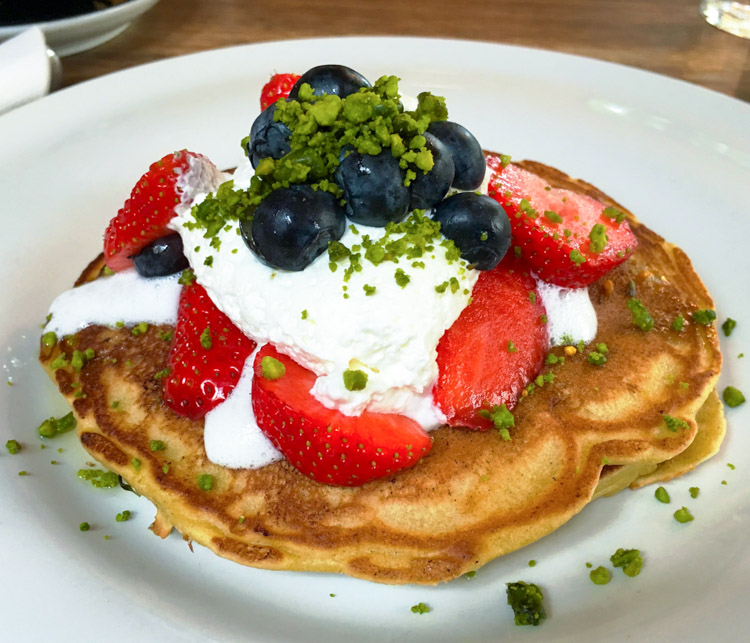 Intrarea Bitolia 4
Chocolat
Chocolat is the place for a classic breakfast and business meetings in the morning. We usually go for the classic salty breakfast, mix of tartines and some croissants.
Strada Episcopiei 6, www.chocolat.com.ro
Other places we like: Rue du Pain, Fior di Latte, Uptown, Degusteria Francesca.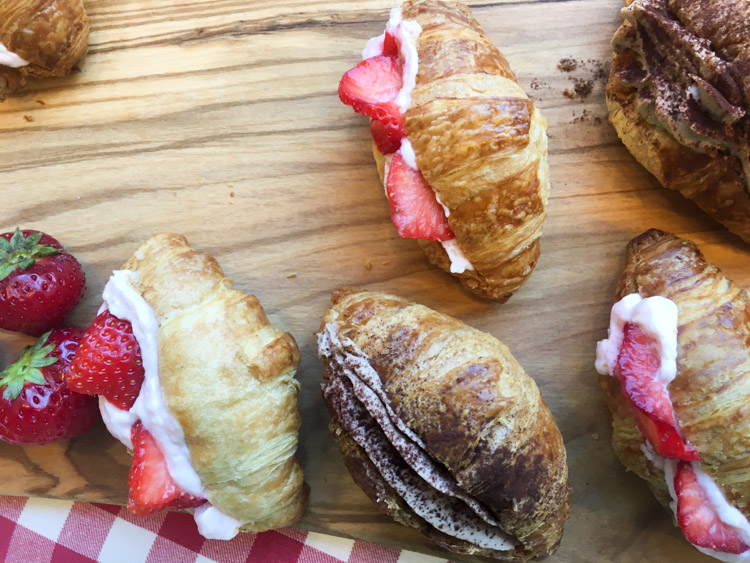 7. Coffee Places
We usually visit these places for their great coffee. But some of them also have some breakfast or "sugar rush" snacks to offer.
Our list: Origo, M60, Coftale (we usually come here in the warm season for their nice and quiet terrace), Steam, Guido (only for coffee-to-go or fresh roasted coffee supply for our coffee machine at home) and Two Minutes (this one goes perfect with the French Revolution eclairs, located 3 minutes walking distance away)
8. Oriental

Turkish: Divan
Calea Floreasca 111-113, www.thedivan.ro
Lebanese: We usually go at El Bacha, but we have to admit that besides its good food there is also a proximity factor that influences our meals here. Sharkia at Park Inn by Radisson is also a good option, especially for business meetings.
Thai : We enjoy going to Tuk Tuk. But Kunnai also has a place on our list for some of their dishes.
Indian: we like to eat at Haveli. We also use it for home delivery.